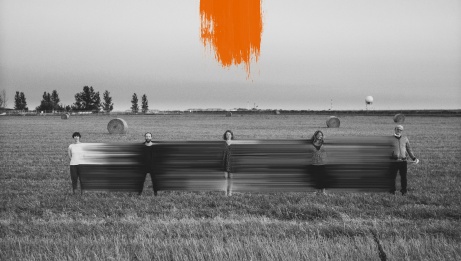 A series of site-specific vignettes performed in the prairie landscape, Trespassers Waltz evokes tensions of isolation and trespass prevalent to this moment in time.
Through place-making action and solitary and collective movement on the land, the artists tell a tale of what it is to be lost in one's own home - a home where, especially in recent years, the nuances of settler/Indigenous relationship are confronted at every turn. As audiences experience humorous, poignant, and tender conciliations with land, acts of leading and following will become reciprocal ways to reckon with our own trespasses.
---
As the performing arts sector continues to face unprecedented challenges due to the COVID-19 pandemic, the National Arts Centre has responded with Grand Acts of Theatre, an initiative to bring Canadian artists and audiences together. Twelve of Canada's most innovative theatre companies have been engaged to create and perform large-scale, new works in response to these times, which will be performed outdoors in front of live audiences in various Canadian locations, filmed, and later shared online.