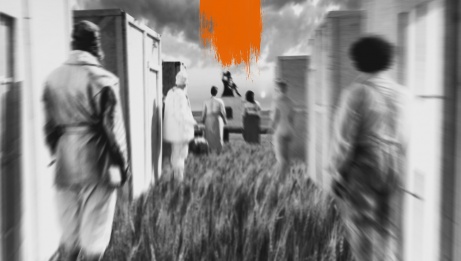 Breath. It begins and ends our lives, and in-between, it sustains us, as we reach out to connect – to touch, and be touched, by others.
But what happens in the face of a virus that isolates us, deprives us of touch, and threatens to steal our breath away? In this pause between inhalation and exhalation – afloat between what was and what will be – how do we take our next breath? How do we live? How do we thrive?
Fifty performers join Catalyst Theatre on a musical journey that invites audience members to breathe through fear and uncertainty and dance into the beautiful unknown.
Catalyst Theatre recognizes that where we create, share and tell stories is located on Treaty 6 territory as well as Region 4 of Métis Nation of Alberta, the traditional territories of the nêhiyawak, Saulteaux, Niisitapi, Nakota Sioux, Dene, Métis, and other peoples. In doing so, we recognize that we are a part of a larger journey of growth, creation and working alongside all voices that call this place home.
---
As the performing arts sector continues to face unprecedented challenges due to the COVID-19 pandemic, the National Arts Centre has responded with Grand Acts of Theatre, an initiative to bring Canadian artists and audiences together. Twelve of Canada's most innovative theatre companies have been engaged to create and perform large-scale, new works in response to these times, which will be performed outdoors in front of live audiences in various Canadian locations, filmed, and later shared online.