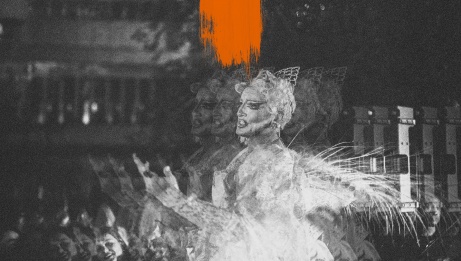 With Intramural.e, we will transform a local outdoor basketball court into a colourful work of contemporary street art in order to serve as a temporary performance venue for various types of competitive dance styles, including Indigenous Powwow, queer ballroom, and hip-hop categories.
This interdisciplinary act of theatre reclaims and honours public community space, highlighting competitive performance styles that have been policed and suppressed in the past, while increasing access to the performing arts in the process.
---
As the performing arts sector continues to face unprecedented challenges due to the COVID-19 pandemic, the National Arts Centre has responded with Grand Acts of Theatre, an initiative to bring Canadian artists and audiences together. Twelve of Canada's most innovative theatre companies have been engaged to create and perform large-scale, new works in response to these times, which will be performed outdoors in front of live audiences in various Canadian locations, filmed, and later shared online.