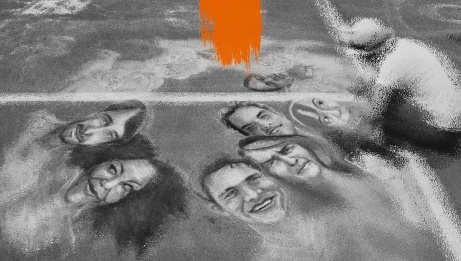 One magical moment.
For an evening, the Prismatic Arts Festival will be making the city of Halifax its stage. Imagine a world-class pianist projected onto one of downtown Halifax's oldest buildings, while on the ground, dancers move to powerful poetry that is resounding throughout the historic square.
Join us for a performance by some of Atlantic Canada's leading Indigenous artists and artists of colour as they come together to weave a profound tapestry of spoken word, dance, music, multimedia, and live performance.
At a time where we are acutely aware of movements and conversations taking place around us, while reflecting on our own personal journeys, we need to begin changing the narrative - Shifting Verse.
---
As the performing arts sector continues to face unprecedented challenges due to the COVID-19 pandemic, the National Arts Centre has responded with Grand Acts of Theatre, an initiative to bring Canadian artists and audiences together. Twelve of Canada's most innovative theatre companies have been engaged to create and perform large-scale, new works in response to these times, which will be performed outdoors in front of live audiences in various Canadian locations, filmed, and later shared online.