Canada's Royal Winnipeg Ballet
The Sleeping Beauty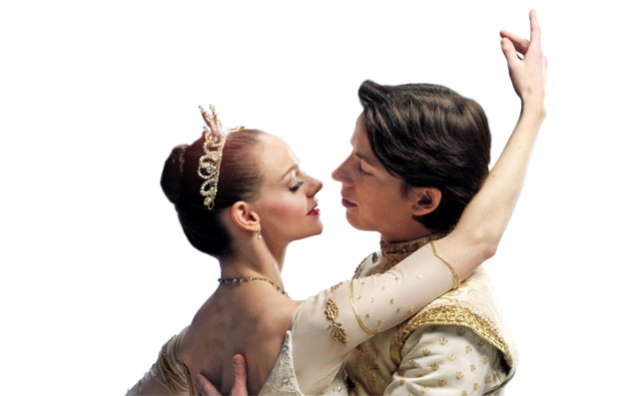 Jo-Ann Sundemeier and Dmitri Dovgoselets in The Sleeping Beauty
David Cooper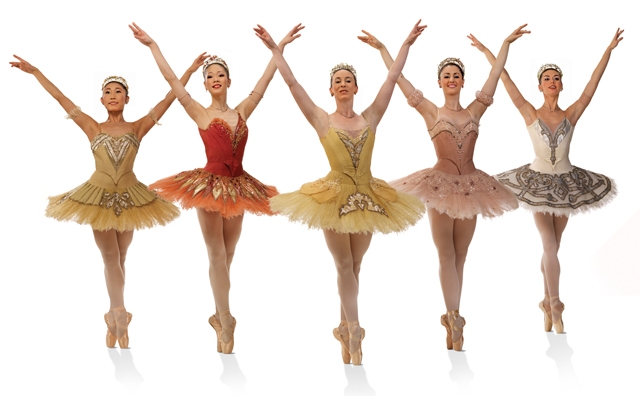 The Sleeping Beauty, Canada's Royal Winnipeg Ballet
Royal Winnipeg Ballet Artists, Photo: David Cooper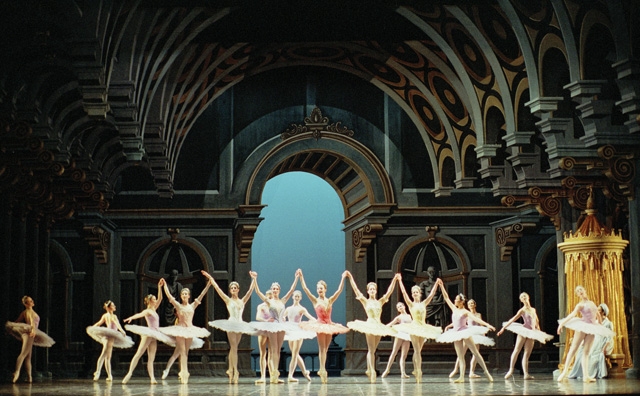 The Sleeping Beauty, Canada's Royal Winnipeg Ballet
The Company, Photo: Bruce Monk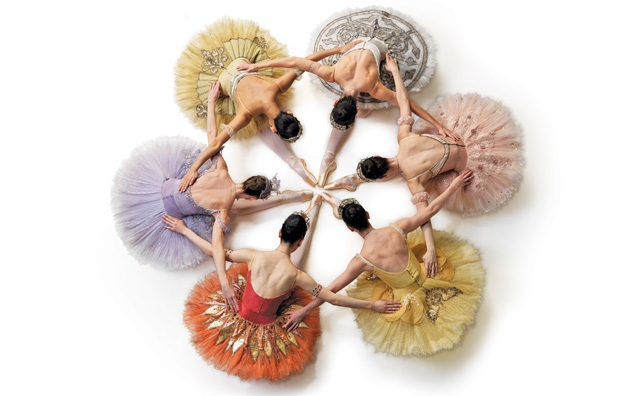 The Sleeping Beauty, Canada's Royal Winnipeg Ballet
Royal Winnipeg Ballet Artists, Photo: David Cooper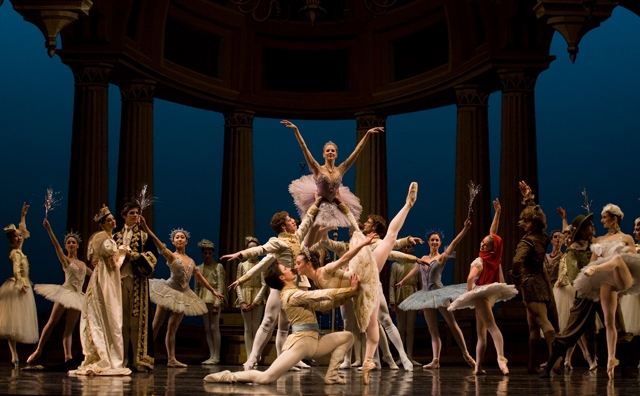 The Sleeping Beauty, Canada's Royal Winnipeg Ballet
The Company, Photo: Bruce Monk
Approximately 2 hours and 25 minutes including intermission.
The Sleeping Beauty is considered the most grand and intimate of the great ballets – a fairytale where good triumphs over evil with a single kiss. Choreographed by Marius Petipa in 1890 to Tchaikovsky's enduring score, RWB honours tradition with its dreamlike version. The perennial delight is an escape to Princess Aurora's Kingdom, plush with dazzling sets and delicately coloured costumes. The production's charms are further highlighted through celebratory dances by familiar characters – Little Red Riding Hood, Puss and Boots, and the Blue Bird – showcasing the exceptional artistry of the RWB dancers.
Ballet Master Class with Alexander Gamayunov.
"Tea With a Ballerina", with Royal Winnipeg Ballet's Principal Ballerina, Vanessa Lawson.
PRE-SHOW CHAT: THE SLEEPING BEAUTY


"Before The Nutcracker and the first successful Swan Lake... there was The Sleeping Beauty."

Pre-Show Chat with Former Principal Dancer Jaime Vargas and Dance Historian Kathryn Jones
.
Friday, April 5th at 7pm, NAC Le Salon 
(In English only)
"The Sleeping Beauty is exactly what a ballet should be: theatrical, sparkling, with lavish costumes, opulent architecture, extraordinary music and some truly superb dancing."

Times Colonist
Marius Petipa

Choreography
Learn More: