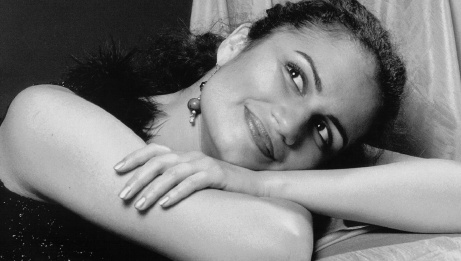 To kick off its season, the Ottawa Jazz Orchestra presents its resident vocalist, Diane Nalini, in this very special album launch concert.
Jazz singer and songwriter Diane Nalini returns to the Fourth Stage to launch her fifth album, "Future Perfect," recorded in Montreal last winter with her longtime friends and musical collaborators. Through her original songs and a handful of covers in English, French, Portuguese, and Spanish, the album explores possible futures through themes of love, hope, nostalgia, and our enduring fascination with technology. Joining her for this concert will be Dany Roy on saxophone, Tim Bedner on guitar, Alec Walkington on double bass, and Camil Bélisle on drums.
Diane Nalini is an award-winning jazz singer whose four previous albums have been critically acclaimed. She has performed at jazz festivals around the world, and given gala performances for President Bill Clinton and Sir Paul McCartney. An accomplished songwriter, composer, and lyricist, Diane has written or co-written songs that have been used in major Hollywood releases, indie films, television shows and video games. For the past five years, she has also been the resident vocalist with the Ottawa Jazz Orchestra.
Tickets $42. Buy the OJO season package and get tickets for all six evening shows for $220 and save $32. Only available for purchase at the NAC Box Office.
Matinees $35. These shows are not available as part of the OJO's season package.