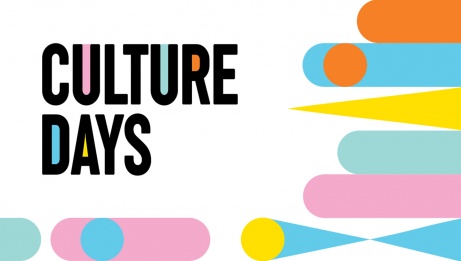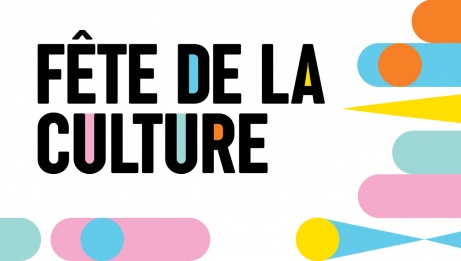 Special Events
Family programming
Indigenous arts
Music
Theatre
Dance
Workshops
Festival events
Come discover the rich and diverse culture of Indigenous artists. Multiple workshops and activities for curious participants of all ages. Dance, music, theatre and craft workshops available all afternoon.
This event is part of the exciting all-Indigenous programming taking over the NAC's performance and public spaces September 11-29, 2019. This premiere Indigenous Arts Festival, Mòshkamo, celebrates the inaugural season of NAC's Indigenous Theatre and the resurgence of Indigenous Arts. Learn more about Mòshkamo, presented by Facebook Canada, at MoshkamoFestival.ca.
#1
13:00 – 13:45
Pow wow workout
Class description:
Powwow Workout Class – A "Powwow" is a First Nations' celebration of dance, songs and food. This 30-minute high-intensity workout will introduce traditional powwow dancing by incorporating moves from all styles of powwow dance with the sounds of traditional powwow music.
Amanda Fox Bio :
Amanda Fox is Ojibwe from the Unceded Territory of Wiikwemkoong, Ontario. Born and raised in Ottawa, Amanda has been able to spend most of her life engaging in her culture with songs, dance and artwork while living in "the big city." Amanda began dancing at the age of 2 and now dances Old Style Jingle Dress. She has a profound knowledge of all styles of powwow dance and protocol. Amanda has been teaching powwow dance to women since she was a teenager and enjoys spreading awareness of Indigenous culture through her songs and artwork as well. Performing her dance since she was a child, she has had the honour of dancing for Prime Minister Justin Trudeau and former Prime Ministers Stephen Harper and Jean Chretien, Mayor Jim Watson, the National Arts Centre, school graduations, videos, events, etc.
#2
14:00 – 14:45
Joy of Jigging with Jeanette Kotowich
Métis Inspired Movement and Social Dance
An introduction to Métis dance; participants will learn the basic steps & fancy steps of Métis jigging. With a focus on integrating the various rhythms into the body, we will explore the relationship between Métis dance and the fiddle music. Participants will learn a collection of social and square dances. Taking a lighthearted approach to sharing Métis inspired movement, participants should expect an upbeat, joyful approach to the sharing of Métis cultural traditions and contemporary Indigenous practices. All are welcome. All levels.
Jeanette Kotowich is Vancouver based professional dance artist and choreographer of Cree Métis and European decent. Honouring her mixed heritage, Jeanette is originally from Treaty 4 territory in Saskatchewan. As a source of inspiration and reference point in her work, Jeanette is passionate about investigating a blend of contemporary and Indigenous practices. She holds her Bachelor of Fine Arts from Simon Fraser University, BC. Jeanette has been stewarding Métis dance and cultural practices since 2009, mentored by Métis cultural keeper, Yvonne Chartrand (Vn'i Dansi). Jeanette has developed her own approach to performing and facilitating Métis dance, which is rooted in tradition and combines her skills as a contemporary artist with Indigenous worldview.
#3
15:00 – 15:45
Feel the Heartbeat
Feel the heartbeat is an interactive workshop where our guests will explore the connection that we as indigenous people have with the Earth. Experience the culture through story, song and dance as we deliver an authentic experience that will leave you "feeling the Heartbeat "
In this workshop guests will learn a brief overview on Haudensaunee culture , Learn social songs and engage in an interactive stomp dance.
#4
16:00 – 17:00
Artic Song performance
An ensemble of Inuit musicians presenting Inuit drum dance, throat songs and contemporary music. The ensemble performs ancient Inuit music, once banned during colonization. The music is complet and metaphorical and features the Inuit drum traditions from across Canada's Arctic.
In Atrium
#5
14:00 – 16:00
Interactive Inuit activities
Join Nunavut Sivuniksavut students in interactive Inuit activities. Get your name written in syllabics, learn how to throat sing, participate in string games and try on some traditional fur clothing.
#6
13:00 – 17:00
Basket making
#7
13:00 – 14:30 and 15:00 – 16:30
Picture frame decoration
Create a picture frame made of fabric, beads, and ribbons. The design will be yours to choose and you can take the frame home at the end of the session. Workshop taught by Stacey Mitchell, creator of the ribbon skirts seen in the play The Unnatural and Accidental Women.
#8
Southam Hall Lobby
Breaking Ground: Freda Diesing, Helen Kalvak, Janet Kigusiuq, Rita Letendre
First Nations, Inuit and Métis women have always been at the forefront at preserving and advancing Indigenous artistic expression. From their homes, communities and studios, and in galleries, museums and cultural centres, they create and shape the cultural memory and heritage of Turtle Island.
In conjunction with the Indigenous Theatre's inaugural season at the National Arts Centre and its premiere Indigenous Arts festival, Mòshkamo Indigenous Arts Festival, Carleton University Art Gallery is honoured to present the work of four groundbreaking Indigenous women artists: Helen Kalvak (1901-1984), Freda Diesing (1925-2002), Janet Kigusiuq (1926-2005) and Rita Letendre (b. 1928). Focused solo exhibitions installed throughout the NAC will shine a spotlight on the extraordinary talent, inventiveness and dynamism of these artists, who have made remarkable contributions to the cultural landscape of this nation.
The exhibitions feature drawings and prints selected from the collection of Carleton University Art Gallery, in Ottawa. Danielle Printup is curating the exhibitions featuring Freda Diesing and Rita Letendre, while Krista Ulujuk Zawadski is curating the exhibitions featuring Janet Kigusiuq and Helen Kalvak.