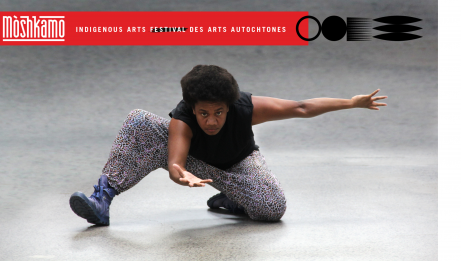 Indigenous arts
Dance
Festival events
≈ 60 Minutes · No intermission
**The September 27 noon performance of Mura Buai is canceled in order to accommodate those attending the Global Climate Strike. Thank you for your understanding.**
Created by award-winning Torres Strait Islander artist Ghenoa Gela, Mura Buai is a thoughtful new work infused with a sense of the past that explores strength, tradition and identity. Produced by Australian dance theatre company Force Majeure and co-directed by Danielle Micich, Mura Buai features a contingent of Torres Strait Islander performers in collaboration with local Indigenous performers from Turtle Island, resulting in a captivating work that uses stories and movement inspired by traditional practices, contemporary dance and sport.
From this playful choreographed-yet-improvised environment come relationships and meaning that shift and change depending on your perspective.
Enjoy this free event from one of Australia's most promising choreographers!
Recommended for ages 8+.
Mura Buai is produced by Force Majeure in collaboration with Friday Creeations and Aanmitaagzi, and supported by the Australian Government through the Australia Council for the Arts, its arts funding and advisory body; and the NSW Government through Create NSW.