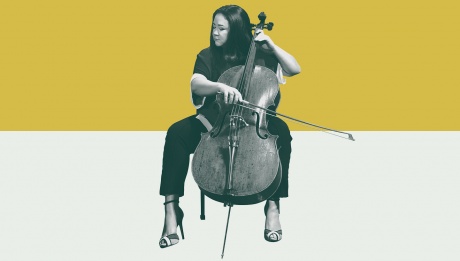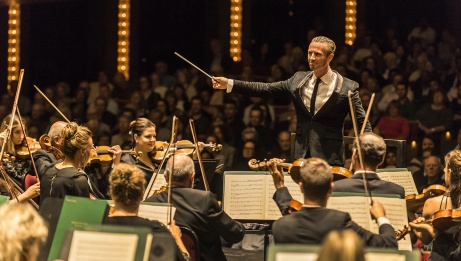 Music
Classical music
Masterworks
Cello
L. Anderson Serenata
Gershwin (arr. Bennett)

Porgy and Bess: A Symphonic Picture

Stewart Goodyear

Cello Concerto
≈ 1 hour and 30 minutes · No intermission
Since his National Arts Centre debut at the age of 12, Stewart Goodyear has been acclaimed as one of the finest pianists of his generation – but most people don't know he is also a gifted composer. In tonight's concert, the NAC Orchestra's principal cellist Rachel Mercer performs Goodyear's Cello Concerto, composed especially for her.
The symphonic score for Aaron Copland's exuberant "cowboy ballet" Rodeo will lasso your heart, conjuring the freedom and beauty of a bygone era of horses, country dances, and wide-open spaces. Just try to sit still through "Hoedown," a foot-tapping, galloping ode to the best of the west!
The evening opens with Samuel Barber's Adagio for Strings, a work of surpassing beauty and passion and one of the most quietly moving pieces of music ever written.
Don't miss this exhilarating meeting of musical minds!
Music. Food. Wine. Friends.
A Perfect Way to Enjoy it All.
Unwind at the end of your week with our wildly popular Casual Fridays!
5:30 PM Pre-concert 5 à 7 with music in the Southam Hall Lobby, OPEN TO ALL whether or not you attend the concert. Enjoy cocktails and tapas, available for purchase. All tapas are prepared by the NAC culinary team drawing inspiration from individual Casual Fridays concerts for an original and authentic flair. You can purchase tapas tickets onsite the night of the concert.
7 PM 90-minute NAC Orchestra concert without intermission. Each invited, guest concert host connects with the artists on stage to discover more about them and the music. Side screens give the audience a chance to get up close and personal with the evenings performers.
8:45 PM Join us postconcert for a conversation with Ottawa CBC personality Adrian Harewood, composer Stewart Goodyear and NAC Orchestra principal cellist Rachel Mercer in Canal Lobby.