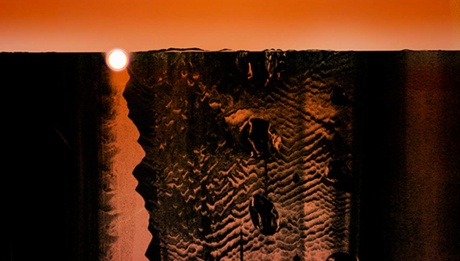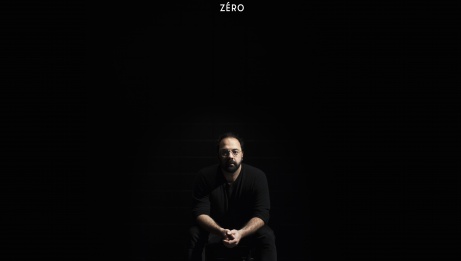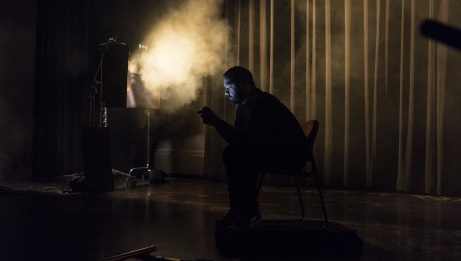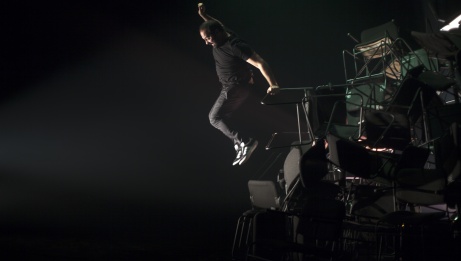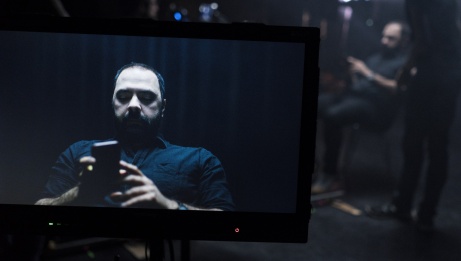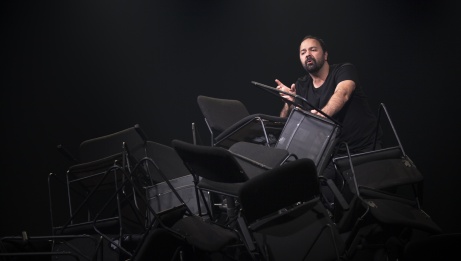 "Going back to zero, rediscovering the circle, the whole, what links us and (re)connects us to each other." Mani Soleymanlou
≈ 1 hour and 40 minutes · No intermission
After writing plays dealing with the numbers from 1 to 9 and investigating multiple facets of identity, Mani Soleymanlou goes back to zero, the big nothing. Revisiting his notebooks, he attempts to return to his artistic beginnings and draw from the very source of his creative output.
Following Un/One, Deux, Trois, Ils étaient quatre, Cinq à sept, 8, and Neuf [titre provisoire], Mani Soleymanlou travels upstream in search of the impulse that led him to found his own company and take a stand. What if that young girl hadn't been killed in the street in Tehran? What if he hadn't decided to go into theatre? What if? More interested in what brings us together than what divides us, Soleymanlou uses zero as the focal point of his reflection.
Born in Iran at the dawn of the Islamic Revolution, Mani Soleymanlou founded his Montreal-based company Orange Noyée to produce theatre that is as engaging as it is engaged. Exploring notions of exile, flight, identity, gender and community with humour and insight, his work places the actors at the heart of the creative process.
This presentation is supported by Mohammad and Najla Al Zaibak (Bay Tree Foundation).