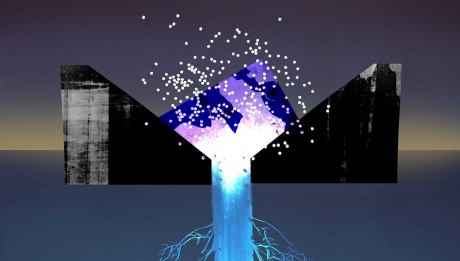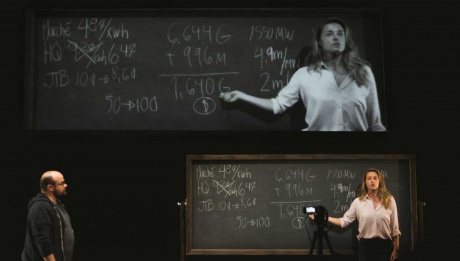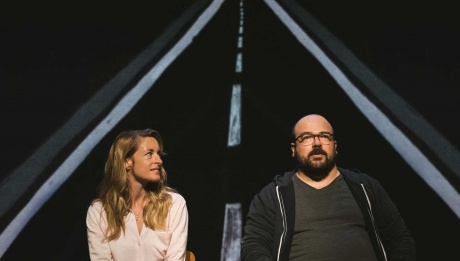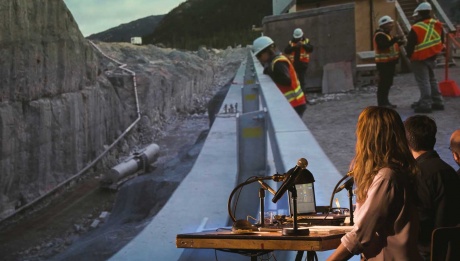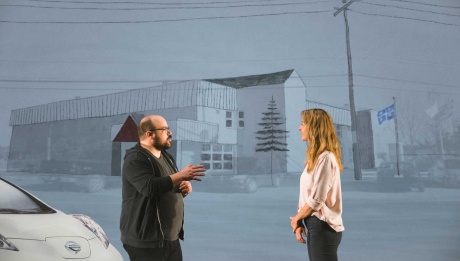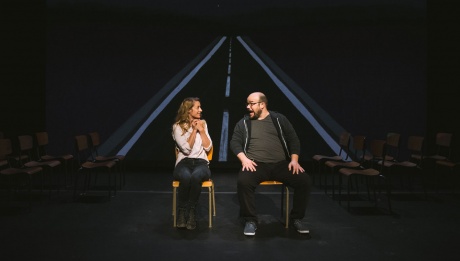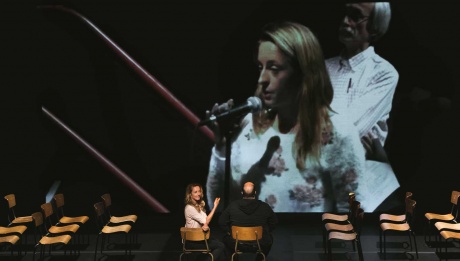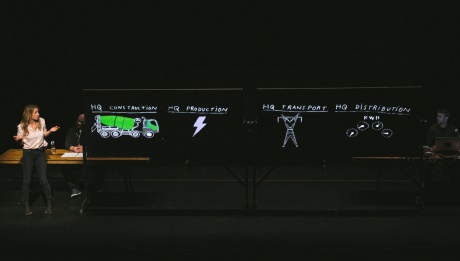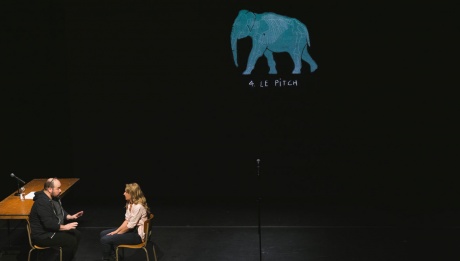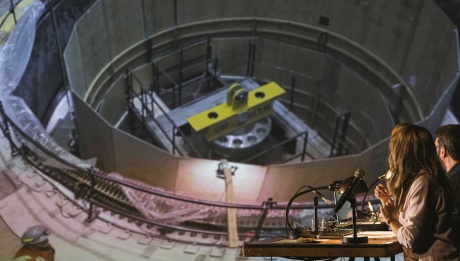 "Are we still masters in our own house?"
≈ 3 hours and 45 minutes · With intermission
On a mission from documentary theatre company Porte Parole, Christine Beaulieu launched herself heart and soul—despite her self-doubts and the complexity of the subject—into an investigation of Quebecers' relationship with Hydro-Québec. The resulting saga is as instructive as it is captivating.
Christine Beaulieu was living and working as an actor ... until Annabel Soutar, with her 20 years of documentary theatre experience, persuaded her to embark on a massive investigation. In the course of conducting dozens of interviews—with subjects ranging from activists to the new CEO of Hydro-Québec (and recently, Quebec premier François Legault)—, sifting through reports, attending public hearings, and doing research in the field, Beaulieu undertook an extraordinary civic initiative.
Thanks to her honesty, friendliness, and willingness to understand, she collected some amazing answers. In five episodes in which she performs as herself (alongside Mathieu Gosselin, who plays 28 characters), she links the political and the personal, statistics and humour, romantic love and self-deprecation.
J'aime Hydro, Christine Beaulieu's first play, has toured extensively, and earned her the Michel-Tremblay Award and the award for Best Montreal Production of the Year presented by the Association québécoise des critiques de théâtre.