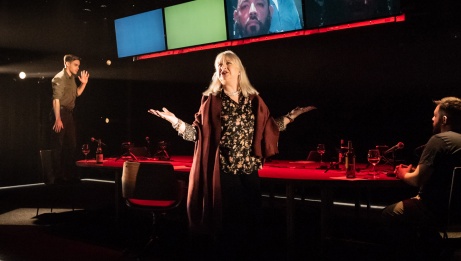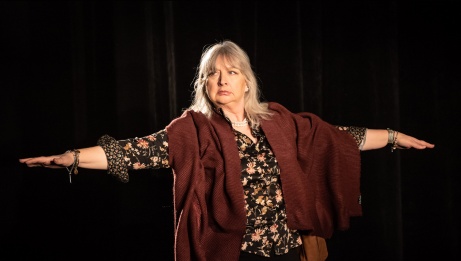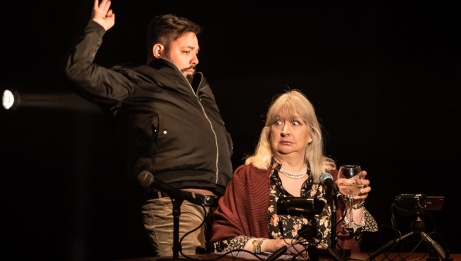 "Charged, resonant and unnervingly entertaining." Now Toronto
≈ one hour and 40 minutes · No intermission
A Porte Parole (Montréal) Production

In this astonishing theatrical social experiment, playwrights Alex Ivanovici, Annabel Soutar and Brett Watson dare you to look away from the tribalism and polarization that threaten the civility of public discourse today.
Four strangers are brought together, each with opposing political, social, cultural and religious views, to hash out their differences. Discussing issues like freedom of speech and immigration, they must also consider the quality of their conversation, transcending their ideological differences by listening not just to reply, but also to hear.
This unnervingly entertaining production reminds us that the survival of our democracy we profess to cherish might just require one awkward, conflict-soaked meal at a time.

Please Note: There are no latecomers admitted to the performance.