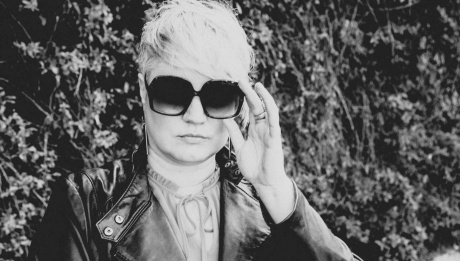 Music
Singer/Songwriter
Pop
Jazz
Blues
Soul music
Erin Costelo
Although she has been compared to icons like Carole King and Nina Simone, and opened for legends like Dr. John and Mavis Staples, Erin Costelo's fifth studio album cements her status as an utterly inimitable voice in Americana music.Taking inspiration from sources as varied as Ryan Adams and Randy Newman, Sweet Marie is a genre-defying album that sounds at once timeless, timely and completely fresh. The album features a host of great Canadian talent including, Glenn Milchem on drums (Blue Rodeo), Anna Ruddick on bass (Randy Bachman), Leith Fleming-Smith (Matt Mays) and Erin's long-time guitarist and partner, Clive MacNutt.
On Sweet Marie, Erin looks at a world and industry that pushed her to the edge of ending her musical career – but she pushes back. Pulsing with a confident and cathartic energy, Erin's voice soars even as her songs dive deep. Sweet Marie will be released in Canada by Venue Records on October 19 and to the rest of the world on Nashville-based, Compass Records on November 2. A film documenting the making of the record (directed by Juno award-winner, Amelia Curran) will premiere on CBC on September 1 and will be available for streaming on CBC.ca/docs.

Shannon McNally
With a time-stopping voice, born in New York but simultaneously roughed up and refined by New Orleans and Mississippi, Shannon McNally has cut a singular path through the musical landscape - one that includes a Grammy nomination and a place on the stage with a who's who of rock, country and soul: Willie Nelson, John Mellencamp, Bonnie Raitt, Vince Gill, Levon Helm, Dr. John, Bobby Rush, Derek Trucks, and most recently, Americana legend Rodney Crowell who took the producer's chair for her upcoming release on Compass Records, a collection of transcendent folk-blues and country-rock songs that are poised to solidify her place as a peerless Americana songwriter and performer.