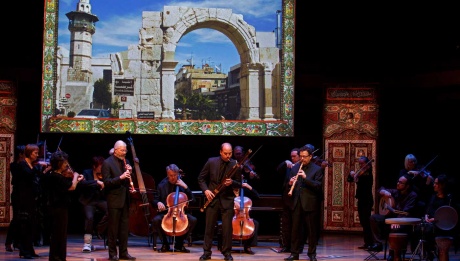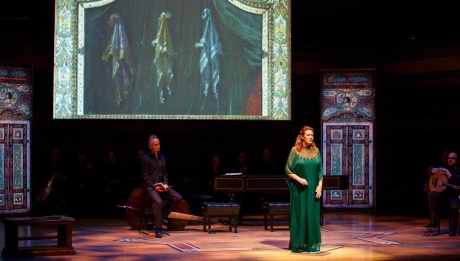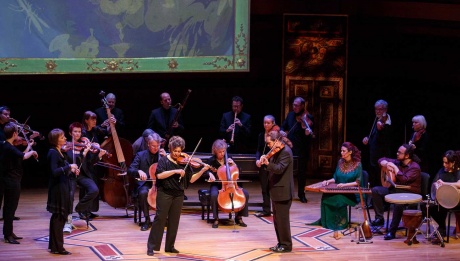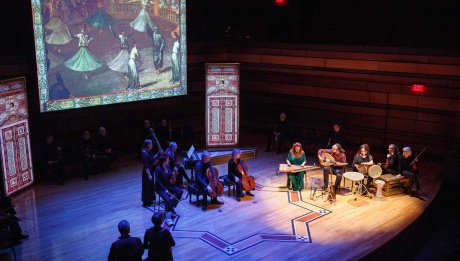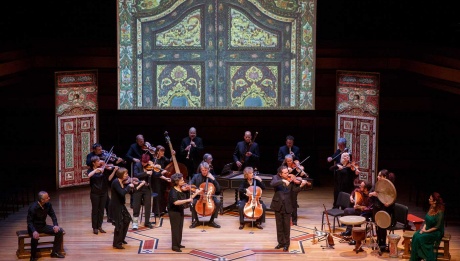 ≈ 2 hours · With intermission
Let yourself be swept away on a mystical, magical journey into the past with Tafelmusik's Tales of Two Cities: The Leipzig–Damascus Coffeehouse.
Two cities, two coffeehouses, 3,500 kilometres apart. The year is 1740, and in one coffeehouse, J.S. Bach directs an ensemble of the city's best artists every Friday night. In the other, the best singers and instrumentalists share classical Arabic music and accompany famous storytellers who draw from their treasure trove of adventure tales. Both Leipzig and Damascus lie at the crossroads of ancient trade routes, both are centres for the scholarly sharing of knowledge, and both are famous for their lively coffeehouse culture.
This unique multimedia concert will transport you body and soul to these long-ago coffeehouses, fashionable, happening spots where friends sat together to listen to the finest performers in town.
Performed in English only.