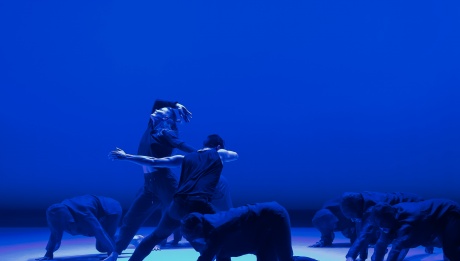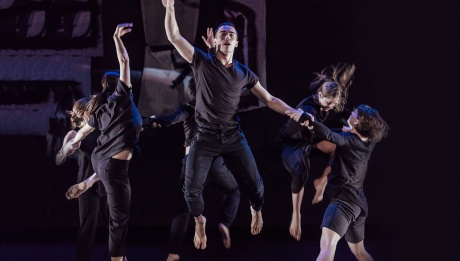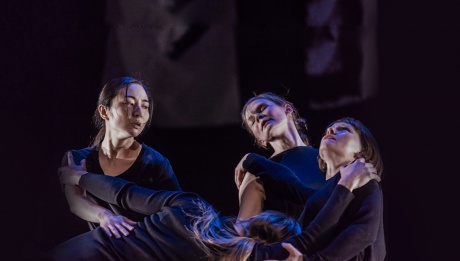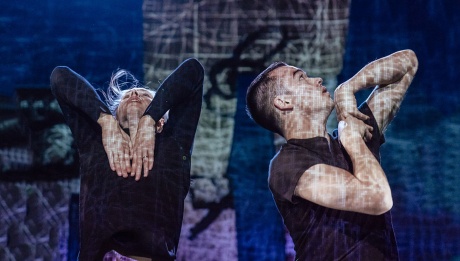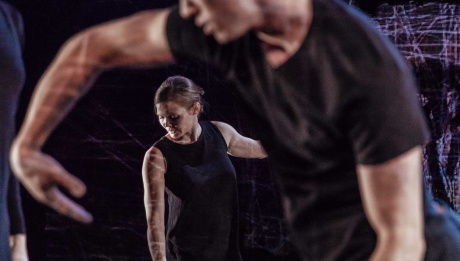 Dance
Contemporary
Cross-disciplinary
"Peggy… knows how to play up against contemporary orthodoxy and turn it on its head. It's why she is a great artist…. what she does is always unexpected and always a joy to watch… " Mikhail Barychnikov
≈ 65 minutes · No intermission
Choreographed by eminent Canadian dance artist Peggy Baker, who we are in the dark offers the immediacy of daring contemporary dance, supercharged live music, and exceptional visual design elements. With an original score composed and performed by Jeremy Gara and Sarah Neufeld, both members of Grammy Award-winning rock band Arcade Fire, and seven extraordinary dancers, the work explores and illuminates shifting identities, betrayals, secrets, and intimacies played out in the dark.
Did you know: Peggy Baker has been honoured with numerous awards including the Governor General's Award for Lifetime Achievement.
Credits
who we are in the dark is a co-production of The CanDance Network Creation Fund, Danse Danse, National Arts Centre, The Banff Centre and Fall for Dance North in partnership with Canadian Stage and supported by the Canada Council for the Arts. Developed with support from the National Arts Centre's National Creation Fund.