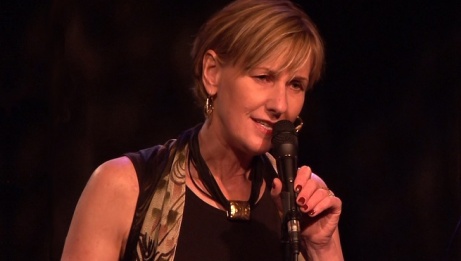 Ottawa's Anne Lewis is set to celebrate the release of her CD - Expressions with a concert at the National Arts Centre's Fourth Stage on Saturday, January 27, 2018 at 8:30 P.M. Anne will be performing a selection of her original songs from her album, as well as, some of her favourite jazz classics.
A versatile singer with a warm, deliberate intonation, Anne wraps her voice around every note and brings to the listener a rich, meaningful delivery of the songs she sings. Her original songs are intimate expressions of the people, and experiences that shape her life
Anne brings together Juno award winner, jazz guitarist Mike Rud, multi-instrumentalist Mark Ferguson (piano and trombone), double bassist John Geggie, and Jeff Asselin on drums. Anne and Mark, the concert's musical director, have carefully selected songs that promise to inspire love, laughter and reflections of life. From sassy up-tempo swing, to smooth and mellow, the evening will feature original songs and renditions of jazz classics made famous by the vocal jazz masters of years gone by.