Pierre Kwenders & La Bronze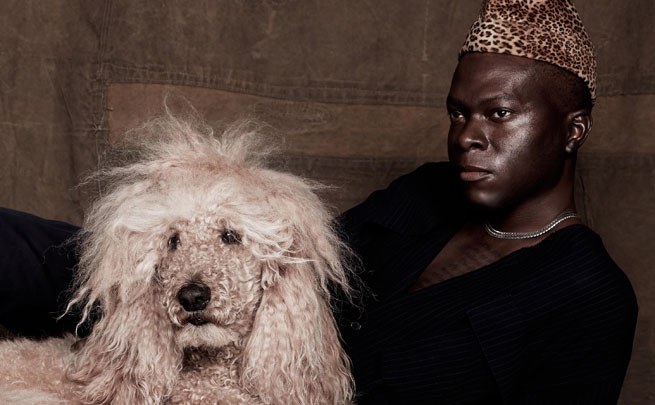 Pierre Kwenders
Neil Mota
La Bronze
Afro-Canadian singer/songwriter Pierre Kwenders' music is a response to a world that so often asks people who fit comfortably in multiple boxes to pick only one. While Pierre's music ranges from icy R&B to futuristic hip-hop, his style is rooted in Congolese rumba, the ubiquitous sound of The Democratic Republic of Congo.
With his new full-length album, out on September 2017, Pierre looks to build on the success of his debut. Produced entirely by Seattle-based Fly Guy Dai (aka Tendai Maraire of Shabazz Palaces), this new album pivots from Bantou's housey thump to something more instrumental, incorporating strong African influence and old-school West Coast hip-hop vibes into Kwenders unique recipe.

On the strength of a series of awards and two albums (her eponymous album in 2014 and the mini-album Rois de Nous in summer 2016), La Bronze was nominated two years in a row at the Canadian Music Week Awards – "Emerging Francophone artist of the year" in 2015 and "Francophone artist of the year" in 2016. She also received two nominations at the 2015 GAMIQ awards – "Emerging artist of the year" and "Indie rock album of the year" – and was asked to compose and perform the theme song for Le Chalet, a popular series on Vrak TV.

La Bronze is a multi-talented artist (actress, writer, singer and percussionist) who leaves a powerful impression whenever and wherever she performs – the Canal + cult show Le Petit Journal, the Sunset Marquis in Los Angeles, Wix Music's SXSW Showcase in Texas (during which Randy Jackson literally succumbed to her charm), the Jazzablanca and Timitar festivals in Morocco, Visa for Music (the renowned showcase for musicians from all parts of Africa), the Francofolies in Montréal, and the Quebec City summer festival, to only name a few.


"Pierre Kwenders released a whimsical album that he's paired with a live show that's magnificent and visually stunning."

Noisey