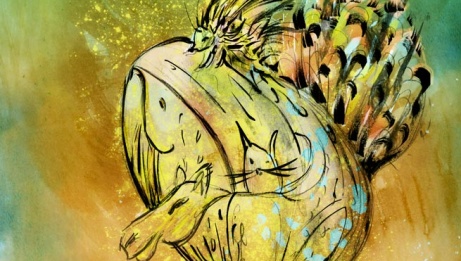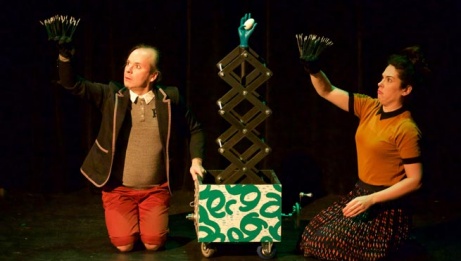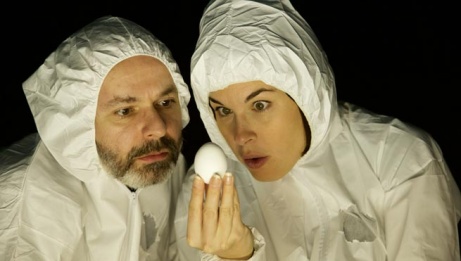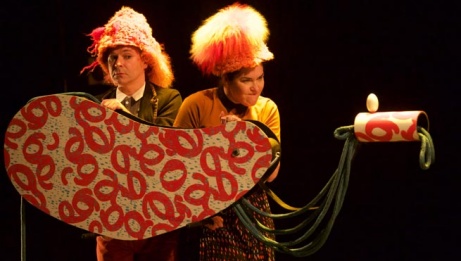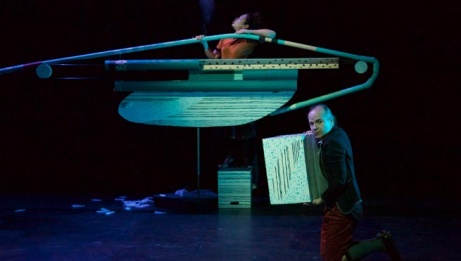 "We don't have mascot outfits, we don't have illustrations either, like the ones in children's picture books. Conjuring up a parade of animals without using technological devices or video was quite a challenge." Érika Tremblay‑Roy
Français

≈ 40 minutes · No intermission
EGG ON THE LOOSE !
An egg. Fallen from the nest. She and He will find the most absurd and complicated way to put it back: they'll have to invent some kind of machine. But what kind of egg is it? Hard to say: it's making strange noises, and it keeps changing shape and colour. As the story unfolds, we meet some unusual creatures: a depressed turkey, two gentlemen porcupines, and even a whale that lives on land! A joyous imaginary bestiary dreamed up by three ingenious authors.
What kind of egg is it again?
An egg of endless possibilities, that's for sure.