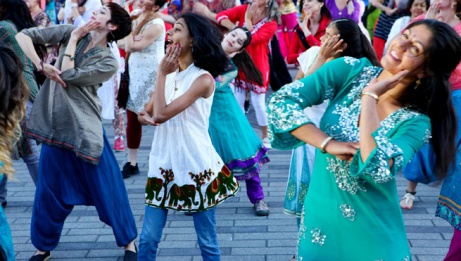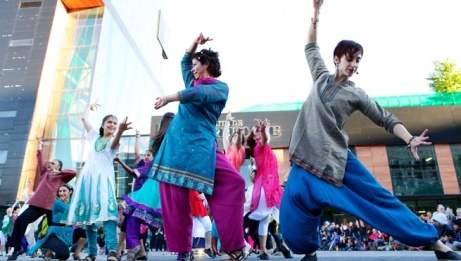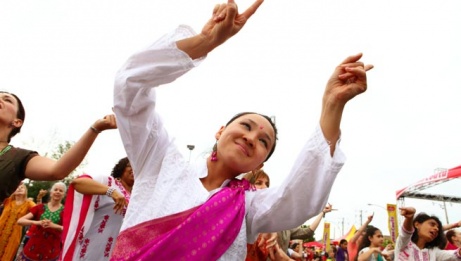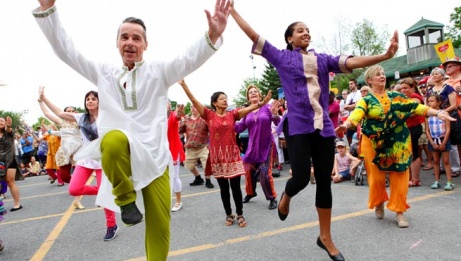 Family programming
Dance
Contemporary
≈ 25 minutes · No intermission
Inspired by the popularity of the flash mob trend, Montreal's Sinha Danse presents a large-scale community project that mixes contemporary dance with the energy and magic of Bollywood – and takes it to the streets!
For this festive and contagious large-scale presentation, amateur volunteers from the Ottawa-Gatineau region come together with Sinha Danse professionals under the artistic direction of Roger Sinha, with the contribution of Bollywood choreographer Deepali Lindblom. OttaW(olly)Wood reaches its pinnacle in a fabulous outdoor dance event that is an intergenerational and intercultural creation.
Roger Sinha formed Sinha Danse in 1991 and began developing a distinct choreographic language that unites martial arts, contemporary dance, and Bharata Natyam, a dance originating in Southern India. In 2016, he won the Cultural Diversity Prize in Dance, presented by the Conseil des arts de Montréal.
Presented by the Canada Dance Festival in partnership with the NAC's Canada Scene.