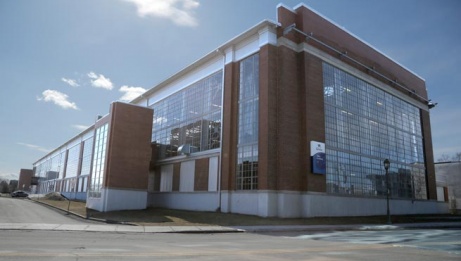 Exhibitions & installations
Visual Arts
In collaboration with DAÏMÔN, Galerie UQO, and the National Arts Centre's Canada Scene, AXENÉO7 presents Endless Landscape, a major visual arts event in Gatineau's historic La Fonderie building. Measuring over 58,000 square feet, La Fonderie is one of the few remaining vestiges of Gatineau's industrial heritage and is an inspiring place for the creation and elaboration of large-scale installations. To encourage a wide range of proposals demonstrating the multifarious approaches to interventionist and in situ work, AXENÉO7 sought, from all regions of Canada, visual artists who have experience working in installation. These selected artists have produced new, monumental works that bring artists, thinkers, and audiences together to reflect upon the intricate relationship Canadians and First Peoples maintain with the land.
Visitors will also have the opportunity to see the artists at work during the month of June.
Presented by AXENÉO7 in partnership with the NAC's Canada Scene.