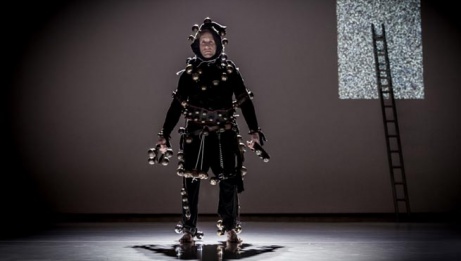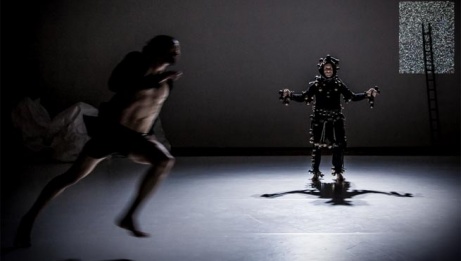 Dance
Contemporary
Canadian
Robin Poitras' two-part program of dance works demonstrates why The Globe and Mail has called her "one of Canada's greatest dancers." Her new creation with long-time collaborator and visual artist Edward Poitras explores the dramatic transformation of the earth's ice. Arising from the process called "calving," in which large chunks of ice break off from glaciers due to continuous melting, END OF WINTER is a visceral account of the ravages of climate change.
Poitras' infamous solo HONEY explores the body's connection to one of nature's most elemental substances. Soaked in honey while moving on stilts, Poitras instigates a flurry of tender movements, making HONEY one of her signature performances. The creation is part of invisible ceremonies, a body of work that addresses the relationships and resonances between the worlds of art, science, and nature.
Robin Poitras is one of Saskatchewan's most prolific dance and performance creators. Last year she received Saskatchewan's Lieutenant Governor's Lifetime Achievement Award.
Presented by the NAC's Canada Scene in association with the Canada Dance Festival.