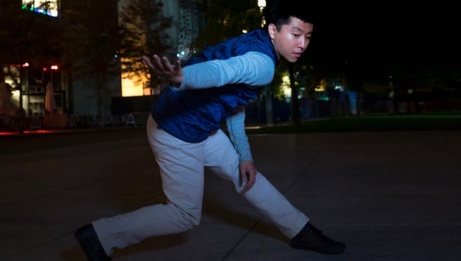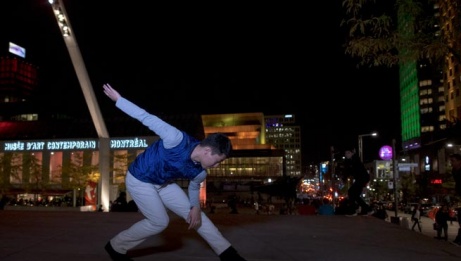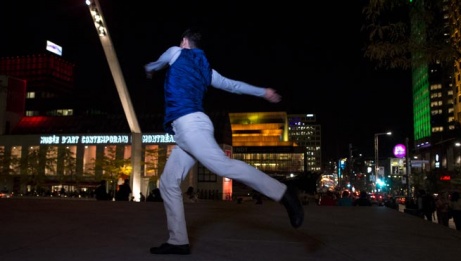 Dance
Contemporary
Visual Arts
Multiple venues | Performances will take place rain or shine.
Featuring dance artist Naishi Wang, 15 X AT NIGHT is choreographer Paul-André Fortier's 30-minute site-specific solo, performed outside at night every day for 15 days. The sites selected for each performance are atypical, integrated into the city and its night-time activities to offer a different kind of contact with dance, audiences, and the city itself.
At night, cityscapes take on a distinctive yet mysterious charm – bodies shiver in the cool, silent air, darkness alters our perceptions. This is the mystery that 15 X AT NIGHT explores, transforming the familiar with a unique mixture of minimalism and sensuality.
For more than 40 years, Paul-André Fortier has contributed to contemporary dance in Quebec, performing, teaching, and choreographing nearly 50 works for soloists and groups, including numerous site-specific works. He has received multiple awards, including Chevalier de l'ordre des Arts et des Lettres (France, 2010) and the Governor General's Performing Arts Award (2010), and is an Officer of the Order of Canada (2010). At the age of 68, Paul-André Fortier is still offering the world his unique take on dance.
Presented by the Canada Dance Festival in association with the NAC's Canada Scene.