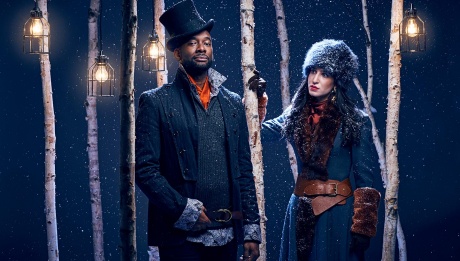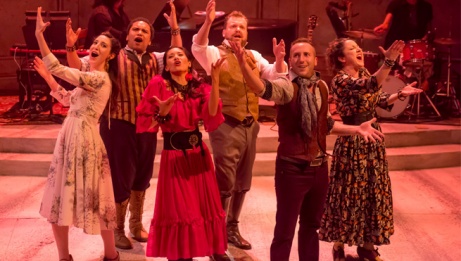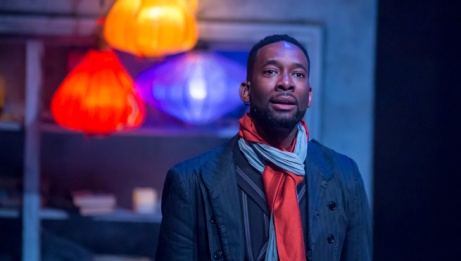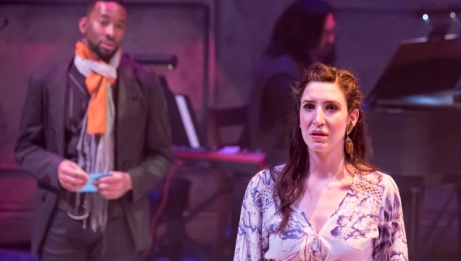 "A breathtaking experience… you really felt a part of what was happening onstage." VanCityBuzz
English

≈ 2 hours · With intermission
NAC English Theatre Collaboration
Produced by The Musical Stage Company (Toronto, ON) in collaboration with NAC English Theatre
Based on the poem by Pushkin and the opera by Tchaikovsky.
Evgeni Onegin is a charismatic and bored bad boy who makes ruinous choices at every turn, leaving devastation in his wake. Based on Alexander Pushkin's serial poem about unrequited love in 19th century Russia, this sweeping and romantic story for the ages gets a hip and acclaimed new theatrical treatment. With inventive choreography and a sharp, 21st century sensibility, Onegin is as fresh today as it was nearly two centuries ago. From the creators of Do You Want What I Have Got? A Craigslist Cantata, including a raucous and uplifting score by creators Veda Hille and Amiel Gladstone, this is the very definition of passion. Lubov!
Please join us before the show on Wednesday, September 27 for a pre-show chat.
TIME: 6:30-7:15
VENUE: Susan Glass & Arni Thorsteinson Staircase
Join NAC English Theatre Artist in Residence Sarah Waisvisz as she brings together local experts for a dynamic conversation that will enrich our experience of Onegin. This Pre-Show Chat will shed light on the context, urgency, and relevance of Alexander Pushkin's original work Eugene Onegin and the challenging work of adapting a novel in verse for the stage.