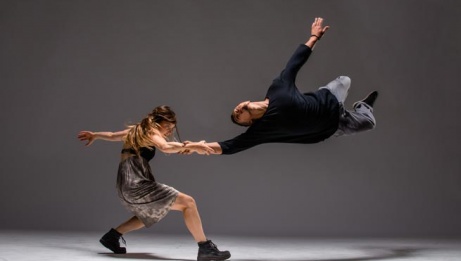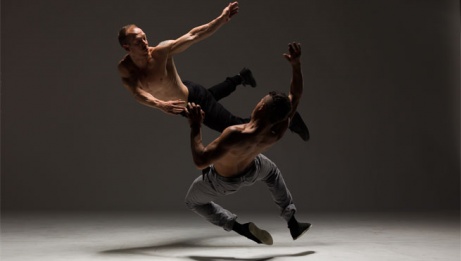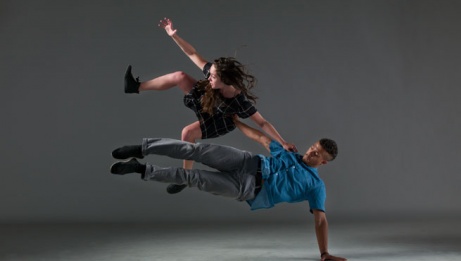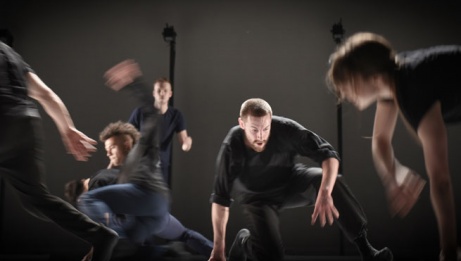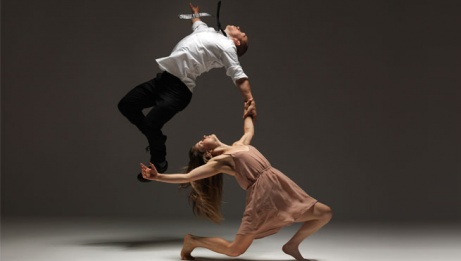 "[…] a genius at fusing forms like hip-hop, martial arts, swing, and contemporary, [Kuebler] has reached an extremely high level of play […] never losing the raw, loose feel that his street-smart style demands." Janet Smith, The Georgia Straight
Bilingual

≈ 60 minutes · No intermission
Singing the body electric! The human body as antenna, a satellite for sound, energy and memory, translating and transmitting information into a purely kinetic vocabulary – this is the starting point for an explosive new dance creation from Vancouver's high octane wunderkind Shay Kuebler.
A convulsive synchronicity of bebop, swing, and contemporary dance—and featuring Canadian tap virtuoso Danny Nielsen—Telemetry tunes in to radio sciences and systems to generate a magnetically charged performance from its seemingly indefatigable, hugely versatile company of seven dancers.
Co-producers: Vernon and District Performing Arts Centre; ArtSpring (Salt Spring Island); Chutzpah! Festival (Vancouver); The Dance Centre (Vancouver); American Dance Festival (Durham).