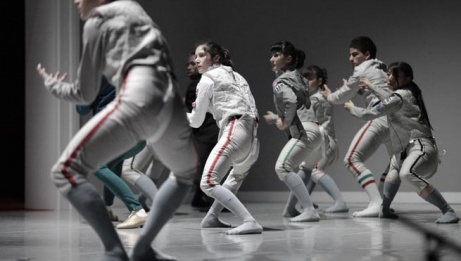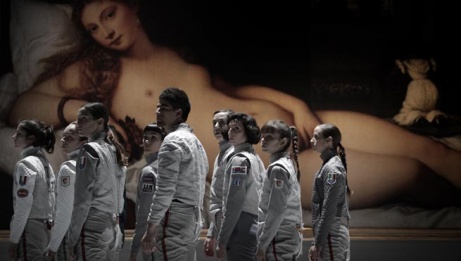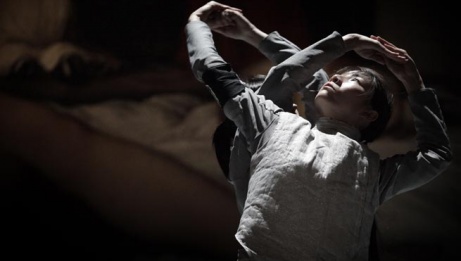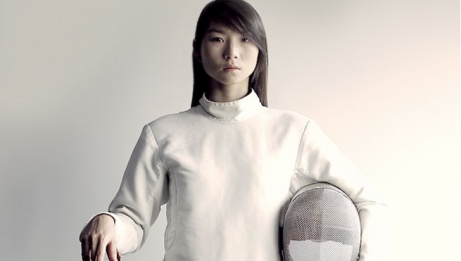 "La Veronal seem to be making the point, through the movement that defines dance and the presence at the heart of theatrical performance, that meaning is always already in motion, even as we invent it, it slips through our fingers and ripples through history." Jeffrey Gordon Baker, londondance.com
Bilingual

≈ 65 minutes · No intermission
Director Marcos Morau and his collaborative team are gaining international attention for work that fuses cultural references drawn from cinema, literature, music and photography. La Veronal's signature dance pieces are sophisticated and slyly humorous. Siena serves as a geographical point of reference for a provocative, abstract reflection on the concept of the human body in art and time. The dancers use their bodies as malleable maps to meaning in a meticulously reproduced gallery space dominated by a giant blow up of Titian's luxuriously sensuous Venus of Urbino.
NOTE: partial nudity, strobe lights

Co-producers: Mercat de les Flors (Barcelona); HELLERAU – European Center for the Arts (Dresden).
With the co-operation of: modul-dance; El Graner; La Caldera; Centro de Artes Performativas do Algarve (Faro); Duncan Dance Center (Athens), Dance Ireland (Dublin).
With the support of INAEM – Ministry of Education, Culture and Sports (Spain), and of ICEC – Department for Culture of the Government of Catalonia.
Created in the framework of the European project modul-dance, with the support of the EU Culture Programme.