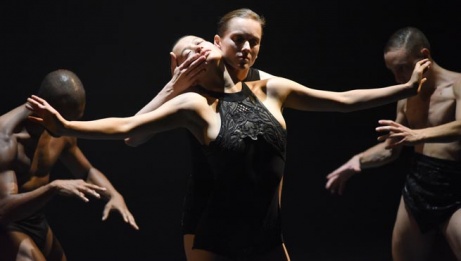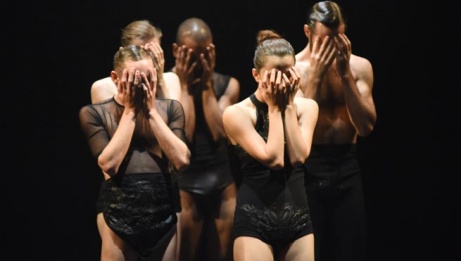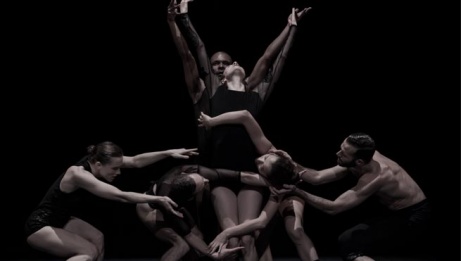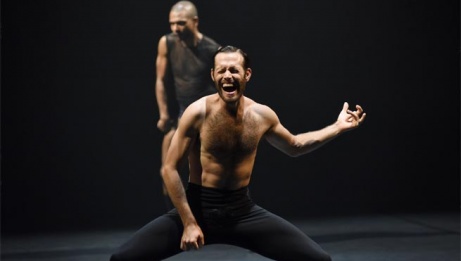 "…the aesthetic – a complex mixture of languorous stretches, balletic footwork athletic balances, grotesque gesticulations, staccato jumps and grimaces – is rivetingly decadent." Josephine Leask, londondance.com
Bilingual

≈ 55 minutes · No intermission
Highly original, L-E-V's inventive duo Sharon Eyal and Gai Behar, whose House premiered at the NAC in 2014, team up with techno trailblazer DJ Ori Lichtik to create a raw, visceral new work inspired by slam poet Neil Hilborn's sensational text OCD. Harking back to the 90s club scene with its pulsing, rhythmic groove and striking contrasts in light and shadow, this hypnotic, obsessive compulsive piece looks at love and the emotional black holes that lurk in its shadows. Six superb dancers flawlessly execute a unique lexicon of complex, charged, riveting movement.
NOTE: partial nudity
Co-producers: COLOURS – International Dance Festival (Stuttgart); Sadler's Wells (London); Carolina Performing Arts – The University of North Carolina (Chapel Hill); Julidans (Amsterdam); Montpellier Danse. The production of OCD Love was developed through a Performing Arts Residency at The Banff Centre
This presentation of L-E-V is sponsored by the Embassy of Israel in Canada.