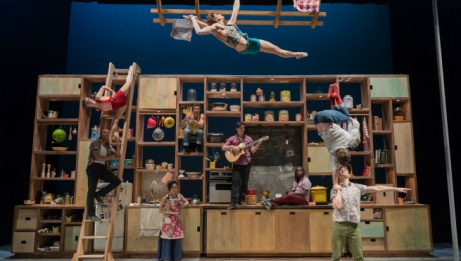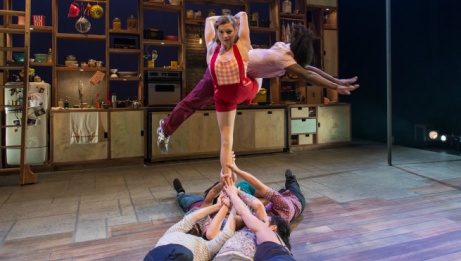 Family programming
Theatre
Dance
Cross-disciplinary
Circus
Canadian
"An infallible circus-dance-theatre-rock recipe that brings us right back to our hearts while warming our stomachs!" Le Monde
Bilingual

≈ 90 minutes · No intermission
Creation and staging: Shana Carroll and Sébastien Soldevila
Montreal circus troupe Les 7 Doigts de la main (The 7 Fingers) returns to the NAC for Canada Scene! Made up of equal parts theatre, circus, storytelling, cooking show, and comedy, Cuisine & Confessions nudges at memories so distant that only smell, touch, and taste can bring them into focus. The stories are all true, recounted by performers who prepare nourishing dishes that summon the lessons and secrets of childhood. Every offering is garnished with fantastic acrobatics – Chinese pole, diabolo, aerial silk, hand-to-hand juggling, and much more – that lead us through countries and experiences both strange and familiar. But always in the kitchen, because that's where sustenance of the emotional kind takes place too.
Cleverly bringing audiences (of all ages) into its recipes, Cuisine & Confessions blends cooking with energetic and poignant storytelling – all wrapped in a circus at a human scale, with love and humour never far away.
Finger-licking good!