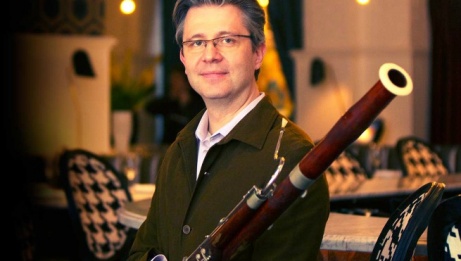 Ben Glossop, Bassoon
Richard Hoenich, Guest Conduct
For our third concert we welcome back as Guest Conductor Richard Hoenich. The concert begins colourfully with Dvorak's Carnival Overture. In contrast is Oskar Morawetz's thoughtful and surprising Bassoon Concerto performed by the OSO's own Principal Bassoon, Ben Glossop. We finish with the ever popular Shéhérazade by Rimsky-Korsakov.
ANTONIN DVORAK
Carnival Overture op.92
OSKAR MORAWETZ
Bassoon Concerto
NIKOLAI RIMSKY-KORSAKOV
Shéhérazade, op.35or