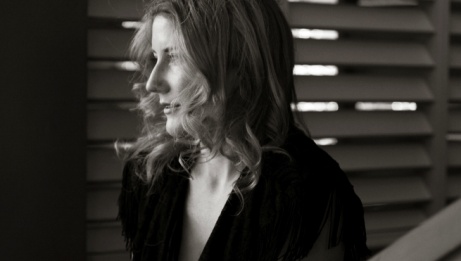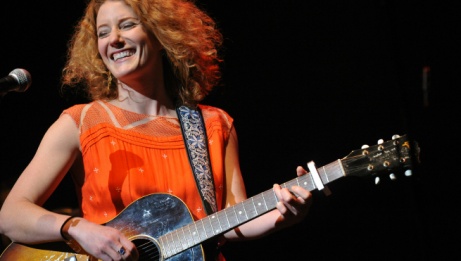 Music
Singer/Songwriter
Jazz
Folk
Canadian Premiere
Rediscover the songs you love...with a jazz twist!
The Ottawa-based multi-JUNO Award nominee recently took a break from performing to run a Stittsville coffee shop named Quitters. She will return to the stage for this special concert with longtime musician friend Petr Cancura.
"This music collaboration is a dream scenario for me," says Kathleen, "because I'll be able to sing on a totally clean slate, reinvent my songs, fit into a group of world-class musicians, and start something completely fresh artistically. It's also a fitting pairing given that Petr played on my first album when we were both just zygotes on the Ottawa music scene ... now it feels that we've come back full circle with a project where we bring so much more to the table."
Kathleen Edwards is well known for penning songs that act as perfect travel companions to their own haunted landscapes. Her highly decorated work frequently celebrates the many pleasures of survival and reinvention, all with a seductively quiet strength. A musical raconteur, lyrical poet, and gifted performer, the music of Kathleen Edwards is beautifully honed artistry.
In the years following her 2003 debut album Failer, Kathleen's songs have topped the Billboard charts, been featured in the pages of Rolling Stone, graced the cameras on The Late Show with David Letterman, Late Night with Jimmy Fallon, and The Tonight Show with Jay Leno, as well as earning her several Juno nominations, and short-list for Polaris Music Prize. A consummate collaborator, Edwards has also appeared on projects with Iron & Wine, Calexico, Jim James (My Morning Jacket), John Doe and Bryan Adams, and shared stages with the likes of Bon Iver, Willie Nelson, Bob Dylan, and The Rolling Stones. In 2012, Kathleen released her fourth studio album, Voyageur, co-produced with Justin Vernon of Bon Iver, which garnered critical acclaim and won her the 2012 SOCAN Echo Songwriting Prize.