Eastman // Sidi Larbi Cherkaoui
Fractus V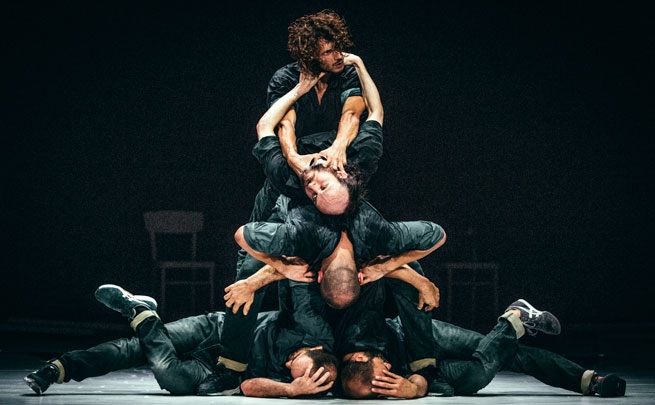 Fractus V
Filip Van Roe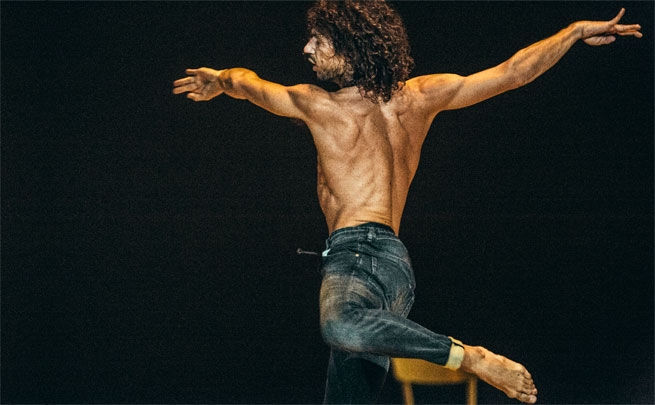 Fractus V
Filip Van Roe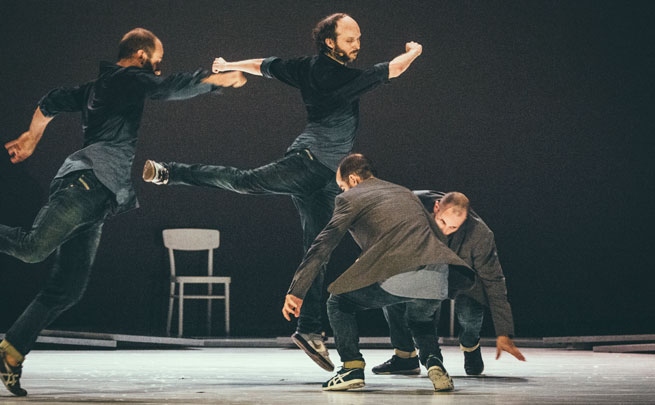 Fractus V
Filip Van Roe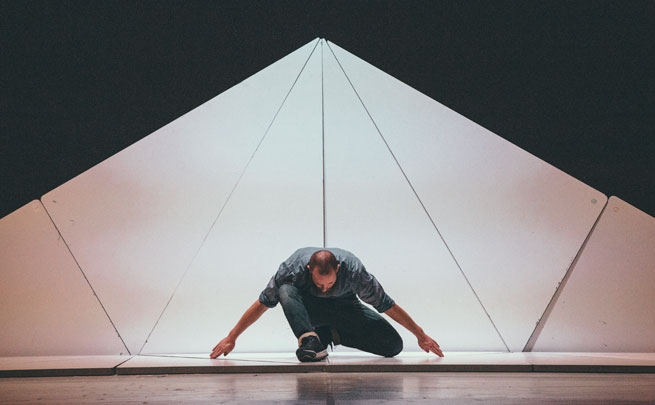 Fractus V
Filip Van Roe
NAC Co-production
NAC Presentation
Performance is approximately 75 minutes with no intermission.
This Canadian exclusive is a rare opportunity to see Sidi Larbi Cherkaoui perform! His latest creation, Fractus V, investigates the importance of skepticism in a world where information is increasingly manipulated. Inspired by the writings of political philosopher Noam Chomsky, this timely and eloquent work rejects divisive fearmongering and seeks to explore the strengths of community.
Performing to live music by artists from Japan, Korea and India, five beautifully articulate dancers, each from a different dance background, seem to merge into one, fluidly expressive, powerful whole and then dissolve into solos that honour each artist's unique style.
__________
Co-producers: deSingel International Arts Campus / Campus artistique international (Antwerp / Anvers), Steps – Migros Culture Percentage Dance Festival / Festival de danse du Pour-cent culturel Migros (Zürich), Sadler's Wells (London / Londres), PINA40 (Wuppertal), Bærum Kulturhus (Oslo), tanzhaus nrw (Düsseldorf), Schauspiel Köln, National Arts Centre / Centre national des Arts (Ottawa), Wexner Center for the Arts – Ohio State University (Columbus), Ludwigsburger Schlossfestspiele (Ludwigsburg), La Villette (Paris), Les Théâtres de la Ville de Luxembourg..
[Genesis] "Cherkaoui's choreography energises the entire body..."

Stuart Sweeney, Critical Dance
The National Arts Centre's Dance Department, in collaboration with the University of Ottawa's Department of Theatre, presents
Performing Stranger: a Dialogue
November 18, 2016 from 6:30-7:15pm
In the Salon of the NAC
On the occasion of the National Arts Centre performances of Fractus V by Eastman / Sidi Larbi Cherkaoui, Belgian Dance Dramaturg Guy Cools (author of the book In-Between Dance Cultures: On the Migratory Artistic Identity of Sidi Larbi Cherkaoui and Akram Khan) and University of Ottawa's Dr. Yana Meerzon (author of the book Performing Exile – Performing Self: Drama, Theatre, Film) will discuss the choreographic universe of Sidi Larbi Cherkaoui, in which the artist constantly moves between dance cultures and languages, trying to understand the one and dance the other. Focusing on dance as embodied poetry, Cools and Meerzon will discuss how Cherkaoui turns words into movements, the extent to which the body of a performer acts as a container of memory and a canvas to draw upon, and the special techniques of storytelling a dancer uses to evoke and transmit the many geographical, cultural, historical and artistic worlds familiar to him.