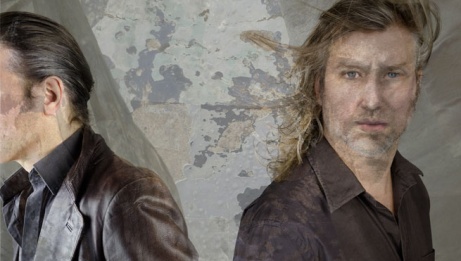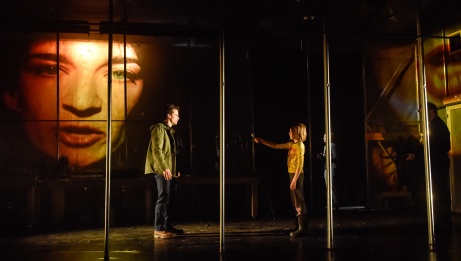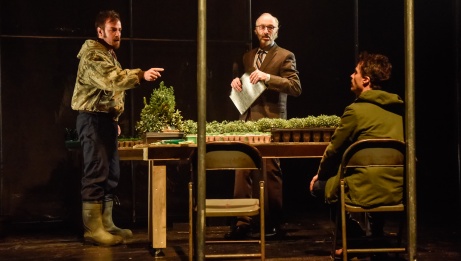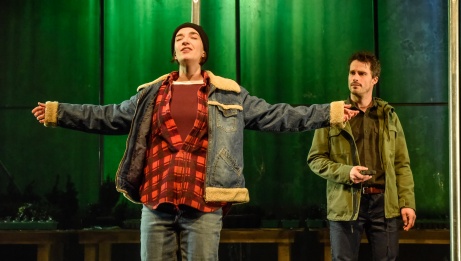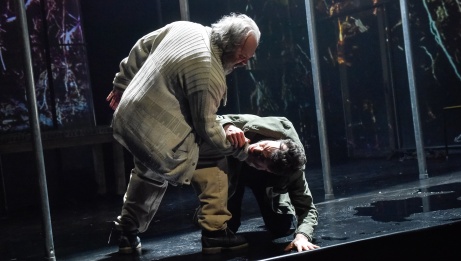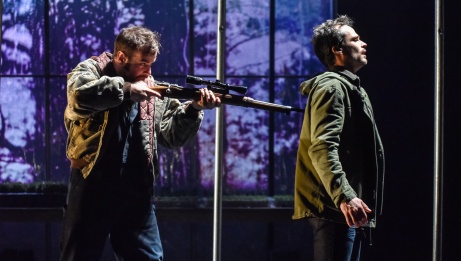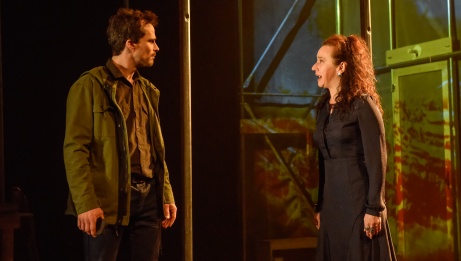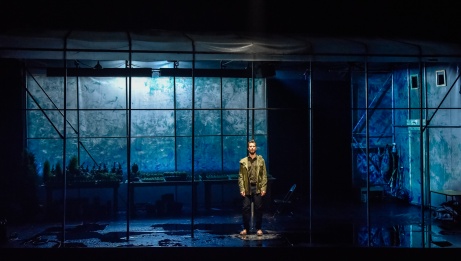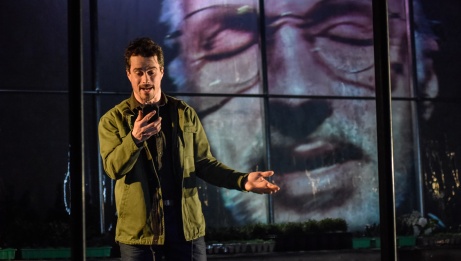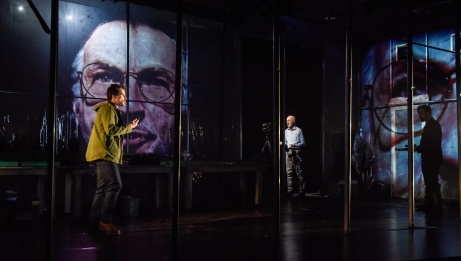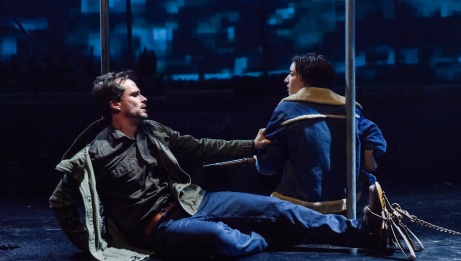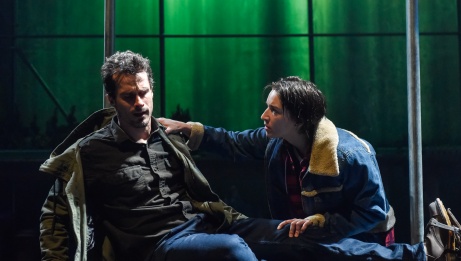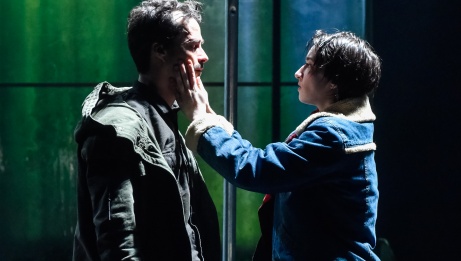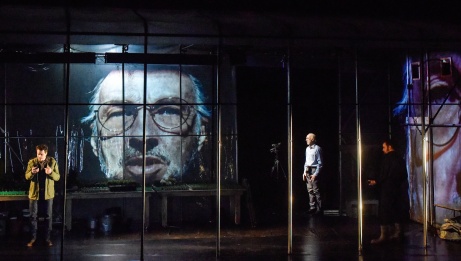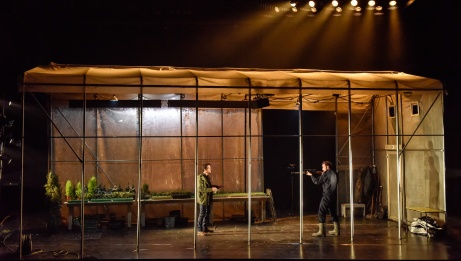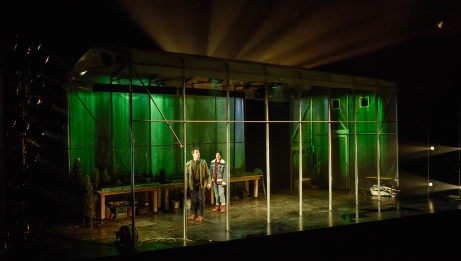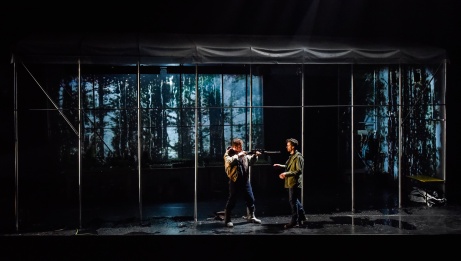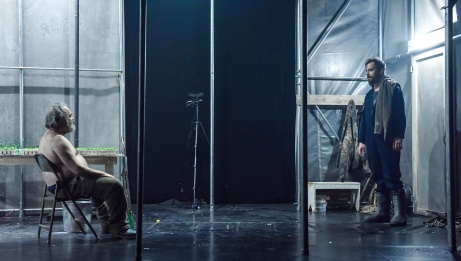 " The imaginative and dynamic directing is particularly impressive,
and has a lot to do with the show's success. Moving relentlessly forward
while underlining the magnificent poetry and meaning of Gilles Poulin-Denis' text,
Philippe Ducros' direction is both ambitious and respectful
of the play's themes and symbols. —Bible Urbaine [Transl.] "
Français

≈ 1 hour and 15 minutes · No intermission
"No matter how old you actually are, when your father dies, you're seven."
Arnaud is a war correspondent. When he learns of his father's death, he takes a leave from his assignments to go home to the family farm, whose sole remaining resident is his brother Armand. Returning after an absence of more than a decade, Arnaud faces the ghosts of the past: old wounds, flashbacks of the violent scenes he's witnessed in hostilities around the world, but also the enigmatic words uttered by a teenage girl … Written during Gilles Poulin-Denis' artistic residency (2008–11) under the mentorship of Wajdi Mouawad, Dehors has had several public readings, including one at Espace René-Provost in Gatineau in June 2012 and one at Zones Théâtrales in September 2015. The play returns to Ontario in this full production directed by Philippe Ducros, for whom the script raises questions that have long fascinated him: Are notions of territory and identity necessarily fixed and immutable? In today's world, rocked by the clash of civilizations, might it be time to revisit the connection between the two concepts? Having honed his directorial craft and his civic ethics during his extensive international travels, Philippe Ducros embraces complexity. In this new production by his company Hôtel-Motel, he takes seven actors on a road trip to a place where breaking down barriers is encouraged, contact with others is a way to shape one's identity, and encounters and exchanges lay the groundwork for a redefinition of the self.
Talkback after Thursday show.
Meet the artists for a 30-minutes discussion period, hosted by Catherine Voyer-Léger
INVITATION – Meet Philippe Ducros and Robin-Joël Cool at a taping of an NAC French Theatre podcast
NAC French Theatre, in association with Radio-Canada, presents "Plus que du théâtre", a live session which will then be released as an NAC podcast. The event will be hosted by Julien Morissette.
Thursday, March 30 from 12 noon to 1 p.m.
Alliance Française d'Ottawa, 352 MacLaren Street
A conversation about the making of Dehors between director Philippe Ducros and actor Robin-Joël Cool.
– Free admission –