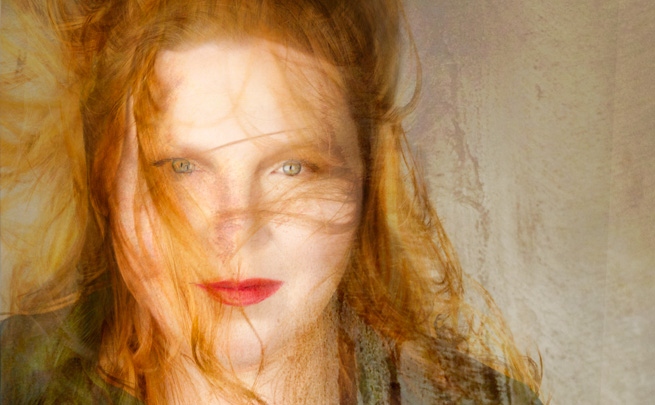 Eight actor friends wind up at a party. Stripped of their masks and stage characters, oblivious to the audience, they engage in a frank and uninhibited conversation during an evening that will change them forever.
In Ils étaient quatre, four thirtysomethings described a social evening that spiralled out of control after the arrival of an intriguing female figure. In Cinq à sept, we met three co‑workers whose friendly girls' night out gradually darkened as alcohol lowered their inhibitions and they vented their frustrations and pent-up viciousness. This time there are eight protagonists, and it's eight o'clock. They may have spent the evening together, but their recollections and descriptions of that night are dramatically different. Flashbacks overlap and grey areas proliferate as each presents his or her own version of events. In Un/One, Deux/Two and Trois/Three, the playwright explored notions of community identity as defined by nationality, culture and religion. Now, in Huit, he investigates gender identity as expressed by how men and women define themselves socially. Do they view their bodies differently? Do they flirt differently? Do they approach parenting differently? As the party goes on and secrets are revealed, Mani Soleymanlou and his company Orange Noyée unfold a veritable anthropology of gender, in an austere space defined by lighting and sound effects. Huit will transfer to the NAC after its opening run at Montreal's Place des Arts.
Additional show February 4, 3 PM
Talkback on Thursday
Right after the performance, the artists come back on stage for a 30-minutes discussion about the show with host Catherine Voyer-Léger and answer questions from the public.
With

Éric Bruneau, Guillaume Cyr, Kathleen Fortin, Julie Le Breton, Jean-Moïse Martin, Geneviève Schmidt, Emmanuel Schwartz and Mani Soleymanlou
| Mon | Tue | Wed | Thu | Fri | Sat | Sun |
| --- | --- | --- | --- | --- | --- | --- |
| | | | | | | |
Assistant director: Jean Gaudreau
Scenography advices: Max-Otto Fauteux
Technical director and lighting: Erwann Bernard
Music: Philippe Brault
Production director: Catherine La Frenière
General secretary: Xavier Inchauspé
Produced by Orange Noyée
Coproduced by Place des Arts and NAC French Theatre