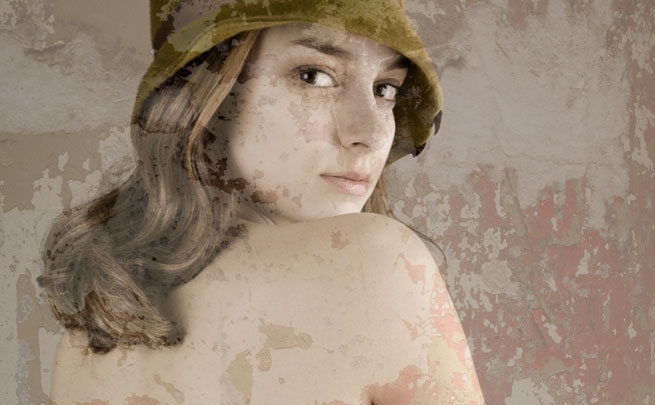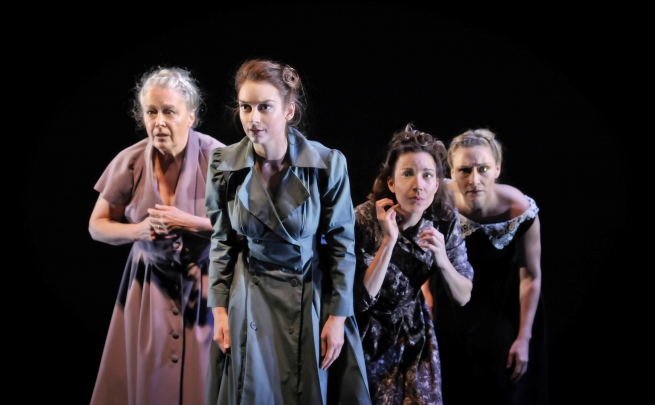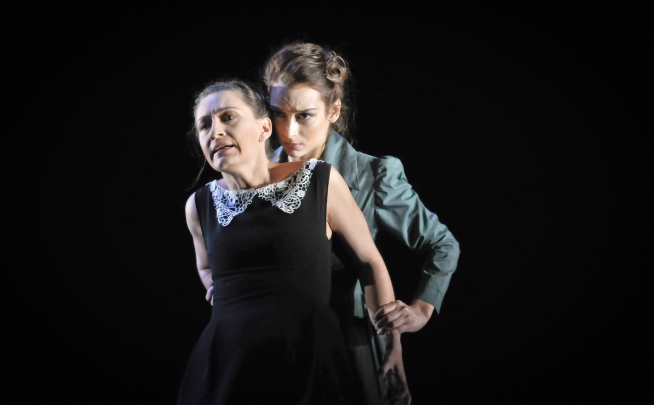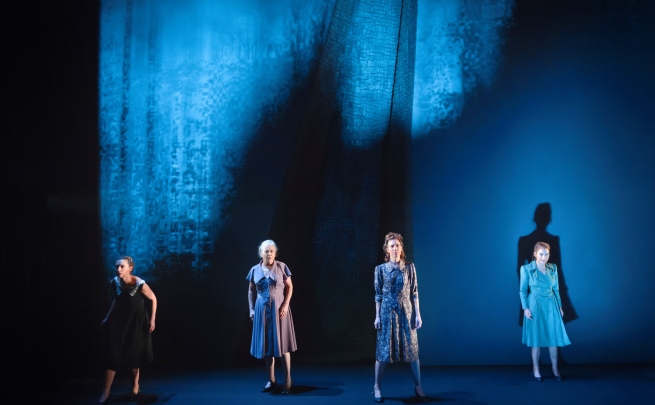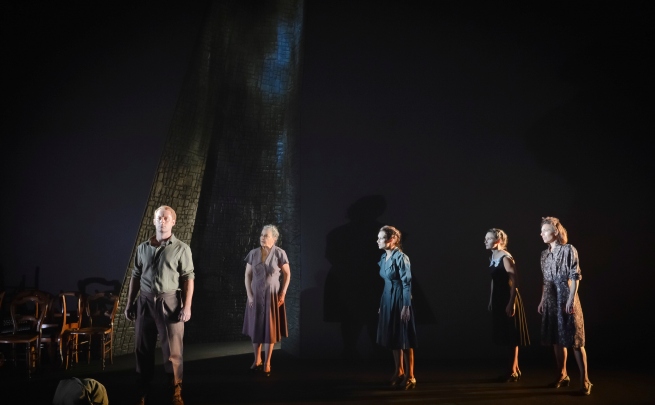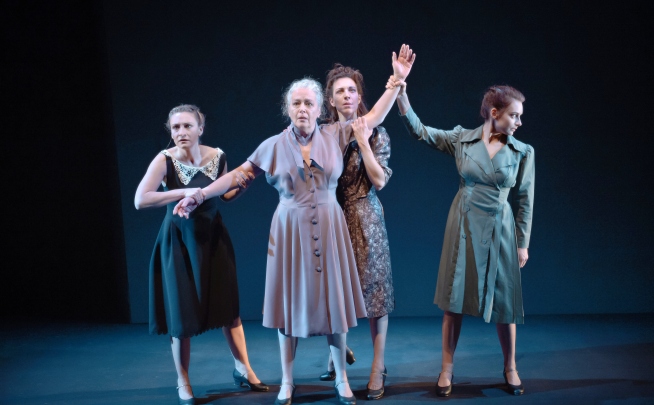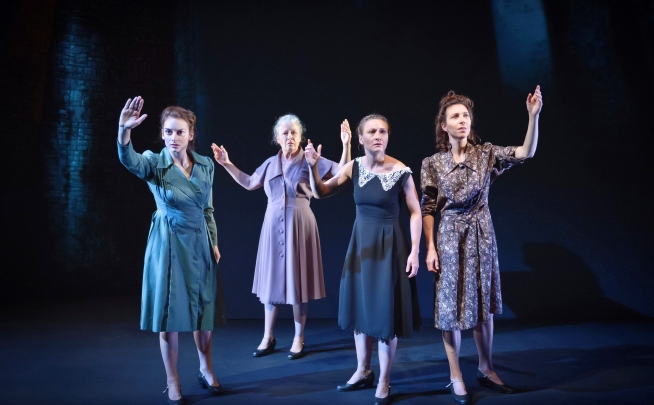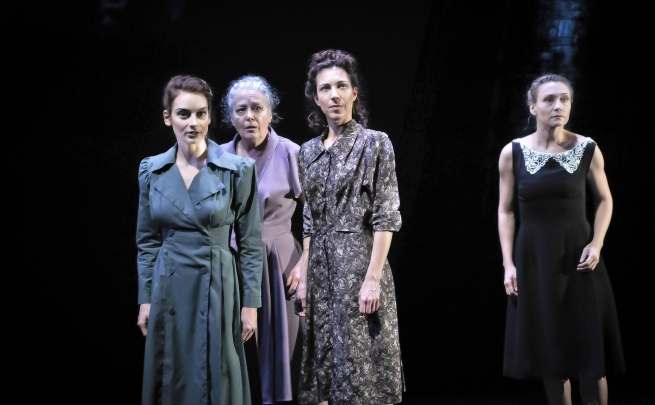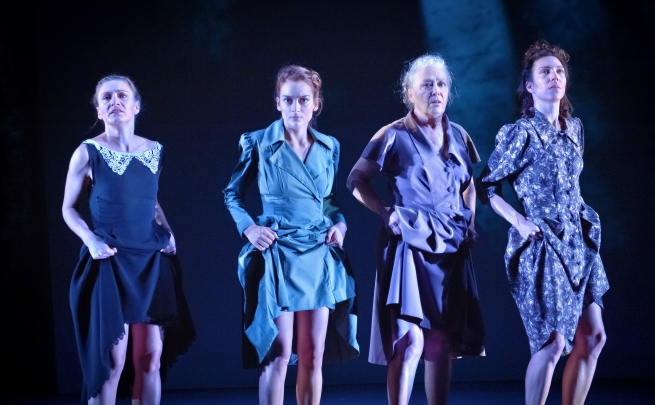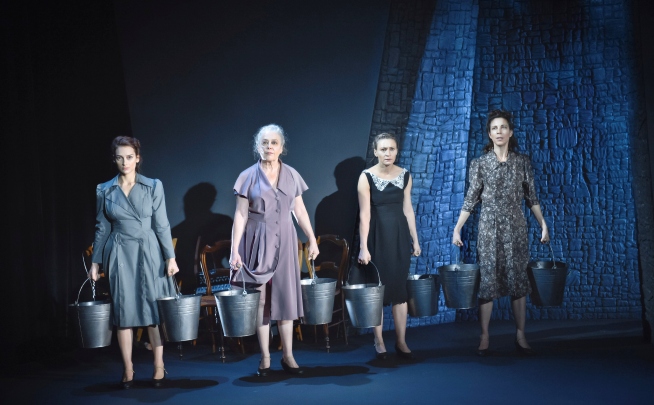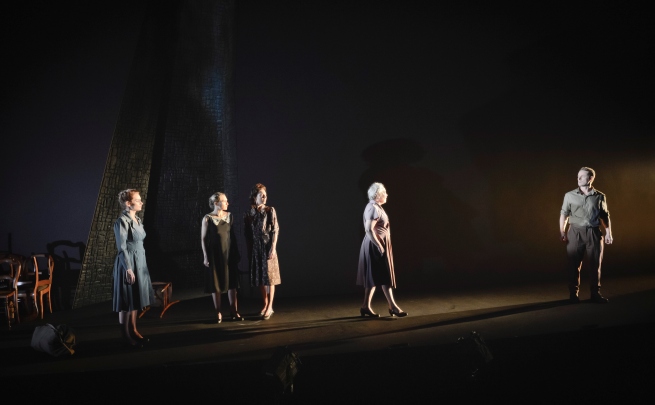 Text

Marta Hillers

Translated by

Françoise Wuilmart

Adaptated for the stage by

Jean Marc Dalpé

Directed by Brigitte Haentjens
"I cried out, 'That's enough!'"
Nazi Germany is on its last legs. Pounded by the Soviet air force, Berliners take refuge in their basements. Out of the chaos rises the voice of Marta Hillers, a young woman whose diary records the sacking of the city and the mass raping of women. Brigitte Haentjens transforms Hillers' scorching prose into a tragic chorus delivered by four mesmerizing performers.
April 20–June 22, 1945: Nazi Germany is on its last legs. Berlin is overrun by Hitler's exhausted troops and pounded by Stalin's air force, and its citizens huddle in their basements. Fleeing their shops and apartments, a small band of residents struggles to get by in the rubble, tormented by hunger and prepared to do whatever it takes to survive. Out of the faceless crowd rises a single voice, the voice of Marta Hillers, a cultured 34-year-old independent journalist who seeks out every available ray of harsh light to illuminate the pages of the memoir that will become Une femme à Berlin (A Woman in Berlin). Turning to writing as a way to make sense of the chaos, she unflinchingly records the decline of the Third Reich, the Red Army occupation, and her search for solace in literary classics to avoid sinking into madness and despair. Her intimate daily record describes the terrifying march of history: the city in ruins, the men utterly defeated, the women mass raped by Russian soldiers. In this chronicle of the downfall of a nation, the repeated violation of the bodies of generations of women, too often hushed up, sounds an agonizing note. Brigitte Haentjens transforms Hillers' scorching prose, adapted for the stage by Jean Marc Dalpé, into a tragic chorus, a fearless and determined lamentation delivered by four outstanding performers: Louise Laprade, Évelyne Rompré, Evelyne de la Chenelière and Sophie Desmarais.
Related podcast episode
Duration: 41:34
With

Evelyne de la Chenelière, Sophie Desmarais, Louise Laprade, Frédéric Lavallée and Évelyne Rompré
Learn More:
Based on A Woman in Berlin: Eight Weeks in the Conquered City: A Diary
Translated by Françoise Wuilmart
Adapted for the stage by Jean Marc Dalpé
Directed by Brigitte Haentjens
Assistant director: Alain Roy & Julien Véronneau
Dramaturg: Florent Siaud
Set design: Anick La Bissonnière
Set building: La Niche (Frédérick Ouellet) et Productions Yves Nicol
Lighting: Étienne Boucher
Lighting assistant: Alexandre Pilon-Guay
Music: Bernard Falaise
Sound: Frédéric Auger
Sound assistant: David Blouin
Costumes design: Julie Charland
Costumes realisation: Yso
Hair and makeup: Angelo Barsetti
Props: Julie Measroch
Movements: Christine Charles
Stage manager: Julien Véronneau
Technical director: Jean-François Landry
Production director: Sébastien Béland
Administrative director: Xavier Inschauspé
Produced by Sibyllines
Coproduced by Espace Go and NAC French Theatre
Une femme à Berlin is presented with the permission of the Felix Bloch Erben Agency in association with Aufbau Verlag GmbH & Co. KG (Berlin, Germany) and Éditions Gallimard (French translation).