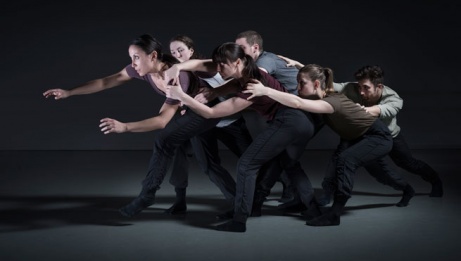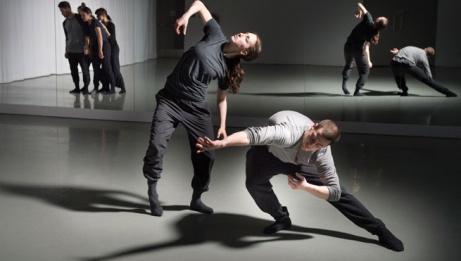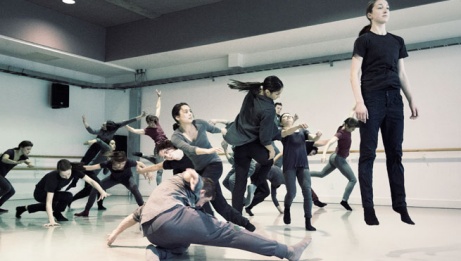 "…primeval movement with a hip contemporary edge… [and] willingness to push itself to extremes."" Janet Smith, the Georgia Straight
≈ 1 hour · No intermission
Vancouver's Company 605 (formerly 605 Collective), known for their incredible physicality and collectively-rendered choreographies, bring their new work Vital Few to the 2016 CDF stage. Created with and for six performers, this collaborative undertaking explores mechanisms of constant co-dependence and interrelation between the dancers, building a moving sculpture in the group body that forms a whole greater than the sum of its parts.
The needs of the whole versus the individual impulse informs this hyper-connected work. Examining the struggle of coexistence within set parameters and finite space, Vital Few pushes the company into a new physical territory that explores the essence of unison and togetherness, the negotiation of group dynamics, and the preservation of self within the collective consciousness.
Vital Few is a co-production of the CanDance Network Creation Fund, The Banff Centre, Dance Victoria, DanceWorks, the Vancouver International Dance Festival, and supported by the Canada Council for the Arts.
Company 605 last appeared at the Canada Dance Festival in 2012 with the CanDance commissioned work Inheritor Album.
PRESENTING SPONSOR :
Anndraya Luui
Enhance your dance – Join dance historian, curator and Director of Collections and Research at Dance Collection Danse, Amy Bowring, for a free, informal and informative pre-show chat at the NAC Main Lobby Intermission Bar.
Light refreshments are available for purchase.
Intermission Bar opens at 5pm.
Pre-show chat begins at 6:15pm.