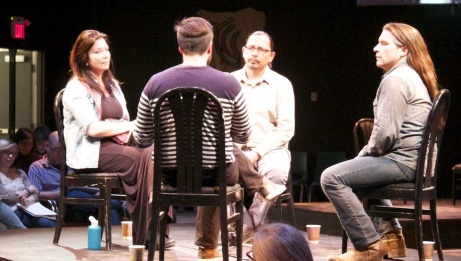 English

≈ 3 hours · No intermission
Watch the live webcast here.
The Repast is a two-day immersive and installation event featuring in-depth conversations with a variety of artists by, for, and about Indigenous work in theatres and communities across this land.
Join this session to hear artists from across this country share their knowledge, expertise and insights about the state of Indigenous Theatre now.
See also:
We invite you to join the conversation via Twitter using the hashtag #StudyRepast.
Can't catch it live? We'll archive the video here after the event.
Learn more about The Repast and other English Theatre research and development projects.