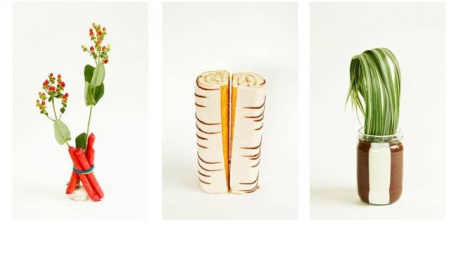 Join us for an artist talk and conversation with artist Diane Borsato as she discusses recent projects made with beekeepers, mushroomers, astronomers, dancers and others, in collaboration with major institutions, art galleries, and local organizations. Diane Borsato has established an international reputation for her social and interventionist practices, performance, video, photography, and sculpture. She has been concerned with social and experiential modes of learning, and worked closely with various other practitioners including artists, dancers, and amateur naturalists. Borsato was recently the Artist in Residence at the Art Gallery of Ontario, where she produced Your Temper, My Weather (2013), a major durational performance involving the participation of 100 professional and amateur beekeepers for Nuit Blanche 2013.
Diane Borsato is a two-time nominee for the Sobey Art Award and was winner of the Victor Martyn-Lynch Staunton Award from the Canada Council for the Arts. She has exhibited and performed at the Art Gallery of Ontario, The Power Plant, the Art Gallery of York University, MOCCA (Toronto), the Vancouver Art Gallery, the National Art Centre (Ottawa), and in galleries and museums in the US, France, Mexico, Taiwan and Japan. She holds an MFA from Concordia University and an MA in Performance Studies from the Tisch School of the Arts at New York University. She is currently Associate Professor in Studio Arts at the University in Guelph where she has taught advanced courses that explore the relationships between art and everyday life - including Food and Art, Special Topics on Walking, OUTDOOR SCHOOL and LIVE ART.
Diane Borsato's performance Falling Piece will take place on April 29th from 6-8pm in the National Arts Centre Lobby.
Discussion will take place in English only.