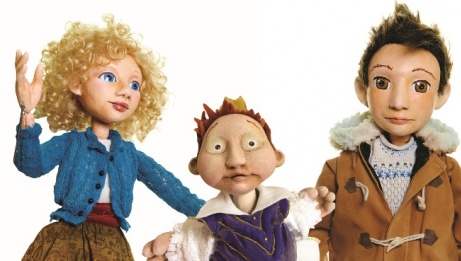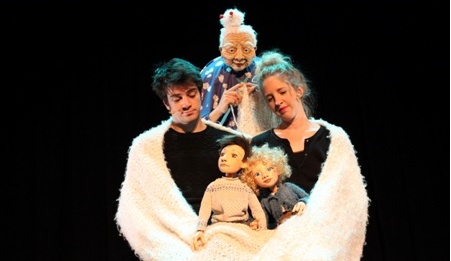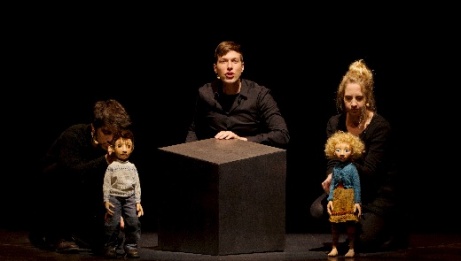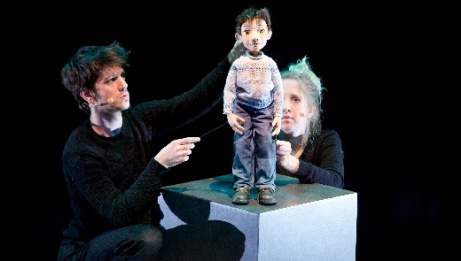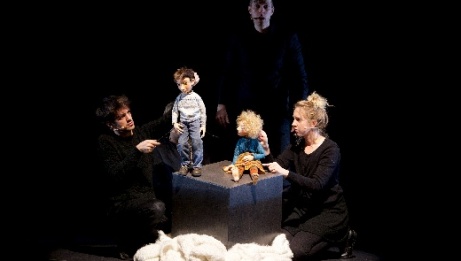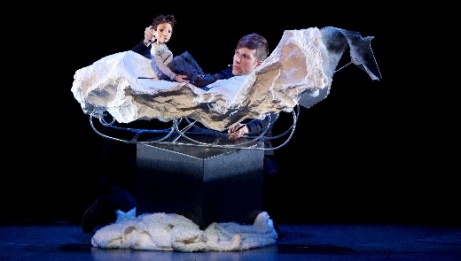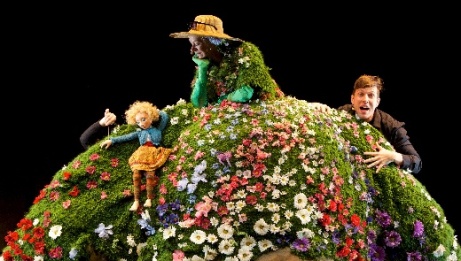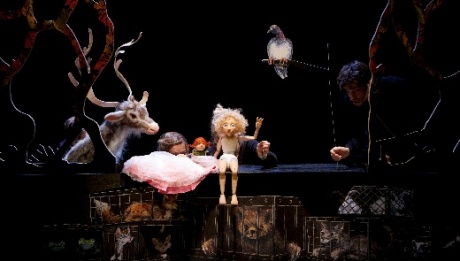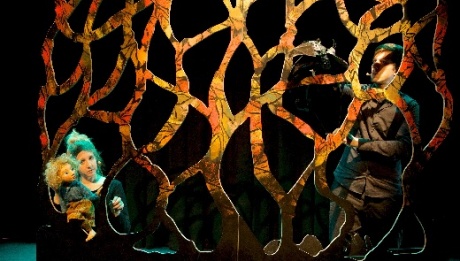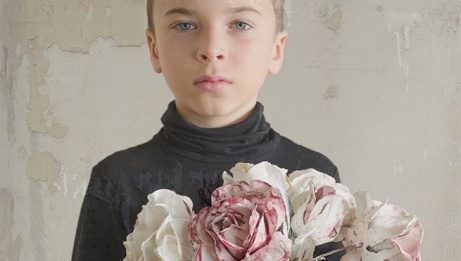 "'Cette histoire triste, qui n'en est pas vraiment une, nous est racontée de brillante façon par des comédiens manipulateurs
exceptionnellement présents au texte de Lepage.[…]. De la même façon, la scénographie est d'une simplicité et d'une clarté remarquables…"" Michel Bélaire, Le Devoir
Français

≈ 55 minutes · No intermission
Ages 5 and up
One fine morning, Kay decides to leave Gerda. He wants to travel far away, to the magical land where the snowflakes dance and the icicles glitter. But the brave little girl won't stand for it. Risking her own life, Gerda sets out into the bitter cold on a long quest to rescue her friend. Does this story sound familiar?
---
It starts out like any other familiar tale, the kind grandmothers (and sometimes grandfathers) tell, sitting by the fire with a blanket over their knees. Once upon a time there were two children, Gerda and Kay. They were very poor, but they were very kind-hearted. Their loyal friendship was like the spring, that magical season of sweet blossoms and sunshine. But Kay, unfortunately. loves the cold. Hypnotized by the swirling snowflakes, enchanted by the Snow Queen and her glittering ice palace, the little boy gradually lets the numbing cold seep into his heart … And so brave Gerda sets out on a quest to rescue her spellbound friend.
Le cœur en hiver ("The Winter Heart"), a quirky adaptation of Hans Christian Andersen's beloved tale The Snow Queen, is the result of a first-time collaboration between André Laliberté, Étienne Lepage and Catherine Vidal. It's also Théâtre de l'Œil's 26th original production, and once again the company has come up with an engaging, entertaining creation for their favourite form: puppet theatre. In this new show, the artists delve into the connection between puppets and puppeteers—who is manipulating whom?—as a metaphor for some of life's difficult decisions.