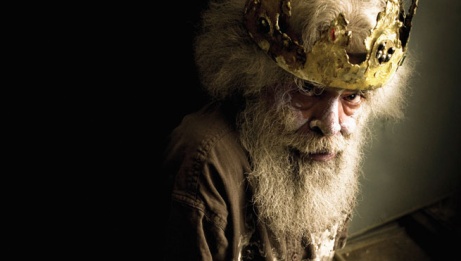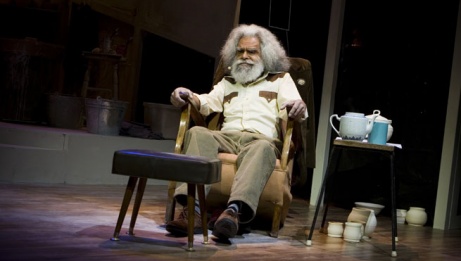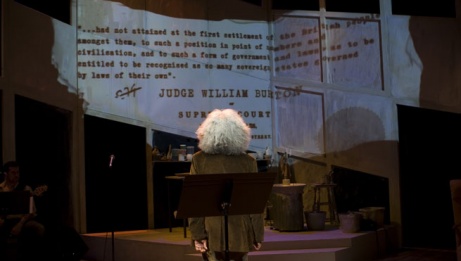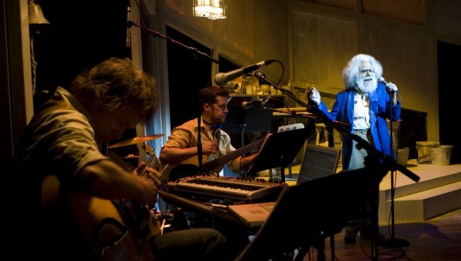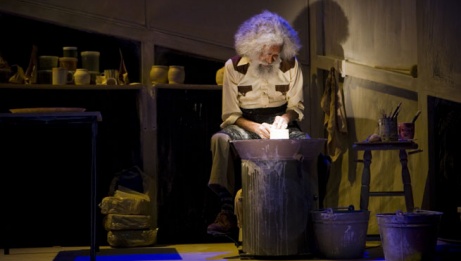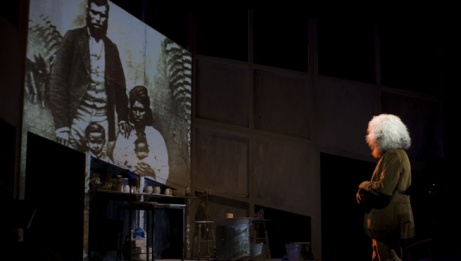 " What a wealth of stories he has to offer! With visual images, music and songs he is a true artist… give the man a standing ovation."" Australian Stage
English

≈ 75 minutes · No intermission
NAC English Theatre Presentation
ILBIJERRI Theatre Company (Melbourne, Australia)
Toured by Performing Lines (Redfern, Australia) with the support of the Australia Council for the Arts
Aboriginal. Actor. Addict. Residential School Survivor. Cat Burglar. Homosexual. Jack Charles is an Australian tribal Elder and a living legend. This highly entertaining and autobiographical presentation, which includes a three-piece band, runs the gamut of a life lived to its utmost, spanning Charles' career as an actor/musician, a lifetime of political activism, and a terrifying descent into heroin addiction and petty crime. His experience as a stolen child echoes the plight of Canada's own Indigenous people – and his heart-warming presence, generous spirit and unswerving optimism make his journey one of resilience and reconnection. Jack Charles is a theatrical marvel.
Contains strong language and mature themes.
Did you know?
Jack Charles, one of Australia's first professional actors, co-founded Nindethana, the country's first Indigenous theatre.

Talkbacks
Wednesday, January 13 and Thursday, January 14
Stay in your seats for a post-show question-and-answer session with members of the Company.
TALK-ABOUT-IT TABLES
Theatre is a conversation to share with our neighbours.
Immediately after the performances on Friday, January 15 at 8 pm and Saturday, January 16 at both 2 pm and 8 pm, we invite you to take a moment to share your reactions with each other at one of the NAC's new Talk-About-It Tables. You'll find a menu of prompts to help start the conversation. Your presence at the table is an invitation to others – yes strangers – to join and say hello. Think of it as an instant Book Club for engaged audience members!