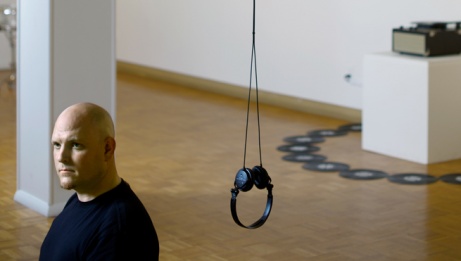 Built at the height of the Cold War to withstand a five-megaton nuclear assault, the Diefenbunker is a massive underground, four-storey, 100,000-square-foot fortress designed and constructed entirely in secrecy in 1959. Decommissioned in 1994, this extraordinary relic of another time has found new life as a museum, events venue, and even a stop on The Amazing Race Canada.
Now, master percussionist JESSE STEWART brings explosions of a different kind inside the Diefenbunker with BOOM, an extended, site-specific piece for solo bass drum and percussion that explores the unique sonic features of the Diefenbunker blast tunnel. An acclaimed composer, sound artist, instrument builder, and educator, Jesse is dedicated to reimagining the spaces between art and academia, and is the Diefenbunker's 2015 artist-in-residence.
This intimate performance is limited to an audience of 30, so get your tickets early!