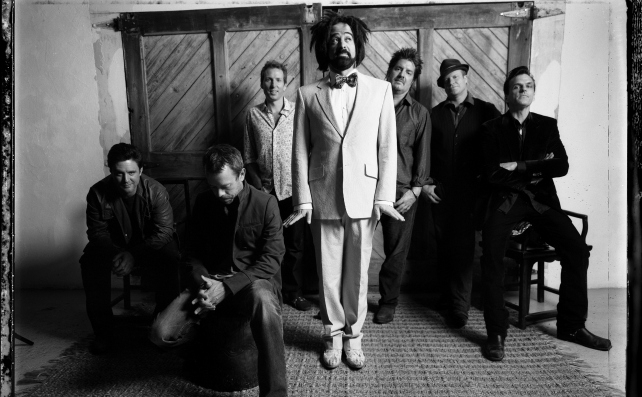 Counting Crows are following up their critically-acclaimed seventh album, Somewhere Under Wonderland, with a 2015 worldwide tour, including 16 dates across Canada. This is the band's first tour across Canada in over 15 years.
Known as one of the most dynamic live bands performing today, they will be performing songs from the 2014 Top 10 album, which critics have been claiming as the "band's best", as well as their extensive catalog. USA Today called Somewhere Under Wonderland "one of their stronger works," with Consequence of Sound comparing it to "a colorful and emotionally rich palette of sounds that combines past recording styles, flavors from covers album Underwater Sunshine, and the spontaneous spirit of their live performances."
"It's about time we're getting back to Canada. After requesting it for years, we are finally getting a legit chance to play across the country. I can't wait," said Adam Duritz.
Joining as the tour's supporting act will be Twin Forks, the folk rock band started in 2011 by Chris Carrabba (Dashboard Confessional, Further Seems Forever). They released their self-titled debut studio album in February 2014.