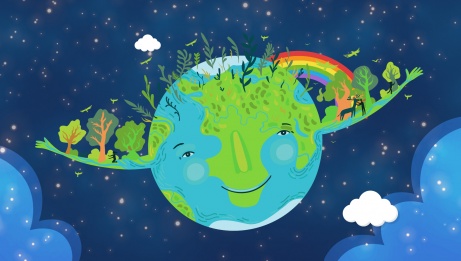 Family programming
Music
Classical music
Masterworks
Children
In-person event

Bilingual

Ages 5-12

Approx. 1 hour
| Performance options | Start time | Language | Availability |
| --- | --- | --- | --- |
| Monday, April 22, 2024 | 10:00 am | bilingual | sold out |
| Monday, April 22, 2024 | 12:30 pm | bilingual | sold out |
From the bottom of the ocean to the top of the highest mountain, from the tiniest insect to the mightiest elephant, from the deepest tree root to the farthest reaches of outer space—our world is full of spine-tingling wonders and incredible secrets. Join the NAC Orchestra and its special guests for a musical exploration of Amazing Planet Earth and the universe beyond!
Presented in association with the NACO Family Adventures series.
---------------------------
Free resources for students and teachers
In advance of attending the Amazing Planet Earth student matinee performance, join orchestras, musicians, activists, and scientists from coast to coast on a musical journey: The Great Canadian Orchestra Field Trip is a free video-on-demand learning series that explores the transformative power of music and art in the climate emergency.
---------------------------
Let your students experience one of the most outstanding ensembles of its kind in the world!
The NAC Orchestra boasts many of the finest musicians in the country who enthusiastically share the common goal of bringing music to young people. Perfectly suited to both the novice student and musical apprentice, this weekday matinee is bound to delight students and teachers alike!
We hope you will enjoy the giant images on the NACOtron screen as they capture and magnify the magic of these fabulous concerts!