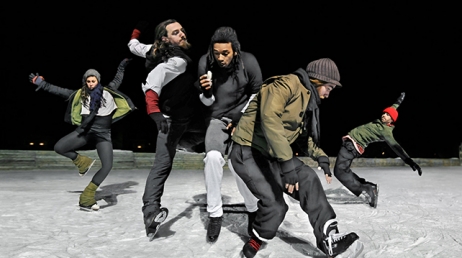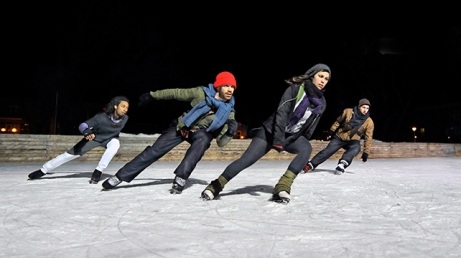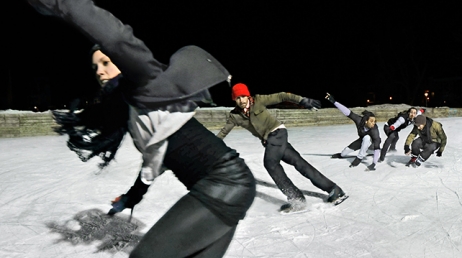 "… it was not about traditional figure-skating spins and jumps … it was about pushing skating choreography into emotional realms far deeper than anything at the Olympic Winter Games or 'Disney on Ice.'" Victor Swoboda, The Gazette (Montréal)
≈ 1 hour and 15 minutes · With intermission
Le Patin Libre is a five-strong collective of prize-winning performers who specialize in the unique art of contemporary skating. The troupe is creating a new kind of ice dancing, far beyond the confines of traditional figure skating. There are no sparkles, no stereotypes and no fuzzy animal costumes. The iconoclastic Montreal-based troupe is reinventing ice skating by bringing urban street dance and high-level artistic expression onto the ice. Vertical Influences is a double bill showcasing their signature mix of movement, wit, speed and grace.
"Skating is a magical way to move human bodies – and we can dance like crazy on that ice."
- Le Patin Libre founder, Alexandre Hamel
Please Note: This performance is at the Minto Skating Centre (2571 Lancaster Road)
A National Arts Centre (Canada) and Dance Umbrella London (UK) co-production with research supported by Jerwood Studio at Sadler's Wells (London), presented in association with Minto Skating Club.