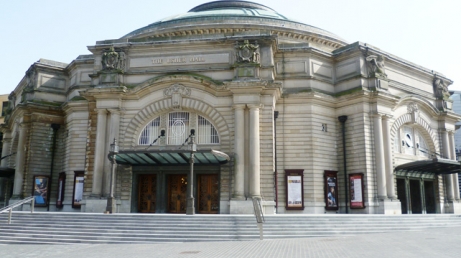 The musicians of Canada's National Arts Centre Orchestra will offer a beautiful concert in Edinburgh's Usher Hall on October 23rd – an evening of extraordinary musicality featuring internationally-acclaimed violin virtuoso and conductor Pinchas Zukerman in a performance of Bruch's Violin Concerto No. 1, which The New York Times critic praised as "...sweet, soulful and vibrantly responsive, he [Zukerman] was always present but never overpowering."
The NAC Orchestra's Performance and Education Tour of the United Kingdom begins here, in Edinburgh, with this concert. The 10-day tour by Canada's national orchestra is a celebration of bravery and of country that pays tribute to British and Canadian soldiers' participation in World War I.
Stellar music by Ralph Vaughan Williams, Max Bruch, award-winning Canadian composer John Estacio, and Beethoven will inspire you and take you outside of yourself, into the realm of timeless artistic expression. Hearing Pinchas Zukerman and the NAC Orchestra is a live, visceral experience that will stay with you. Follow the tour at nacotour.ca and be part of an incredible musical story as it unfolds.
- - - - - -
Ticket-holders are invited to join us prior to the concert for the following FREE activities featuring the works of Canadian composers John Estacio and Abigail Richardson:
Pre-concert lecture with John Estacio (6:45 pm): Attend a 30-minute pre-concert chat with composer John Estacio about his work Brio: Toccata and Fantasy for Orchestra among the rest of the evening's repertoire. Mr. Estacio will also engage the audience in a question and answer format.
Pre-concert choir performance, Song of the Poets (6:45 pm):
A 25-minute pre-concert performance by the National Youth Choir of Scotland Edinburgh Area Choir prior to the NAC Orchestra's evening concert at Usher Hall in Edinburgh, Scotland.