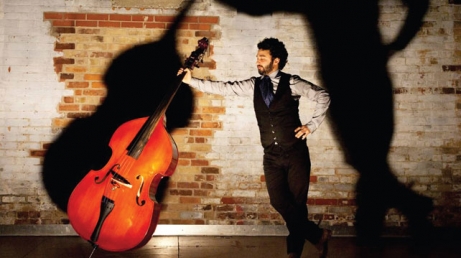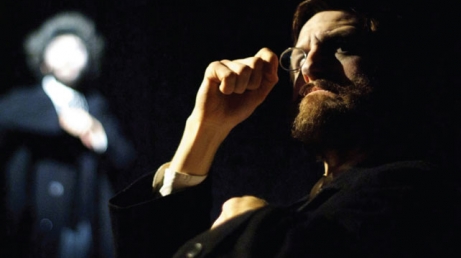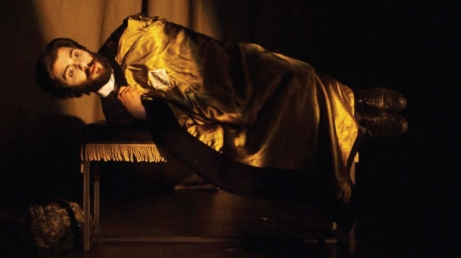 "A stroganoff of comedy, slapstick, mime, music, humour and terror, The Double is a delicious play that you'll find yourself immersed in … fascinating on many levels, both technically and artistically."" George Perry, mooneyontheatre
English

≈ 110 minutes · With intermission
A Bad New Days production (Toronto)
An anxious government clerk meets a strange lookalike who is daring, romantic, and brash – a success at everything the clerk fumbles. Is it really his double, or could he just be paranoid? An ingenious Molotov cocktail comedy filled with laughter, obsession, and original live music, this Dora Mavor Moore Award-winning dark satire features the dazzling prose of Dostoëvsky, over-the-top physical comedy, and outrageously entertaining performances by a brilliant cast of three.
An outlandish riff on the eternal search for personal identity and social status, The Double will make you cringe with compassion…as you double over with laughter.
The Double is part of NAC Ontario Scene.
Did you know?
Adam Paolozza (director and star) is a regular collaborator with Theatre Smith-Gilmour, whose Take Me Back to Jefferson is also featured in our 2014-15 English Theatre season.