Faustin Linyekula | Studios Kabako
Le Cargo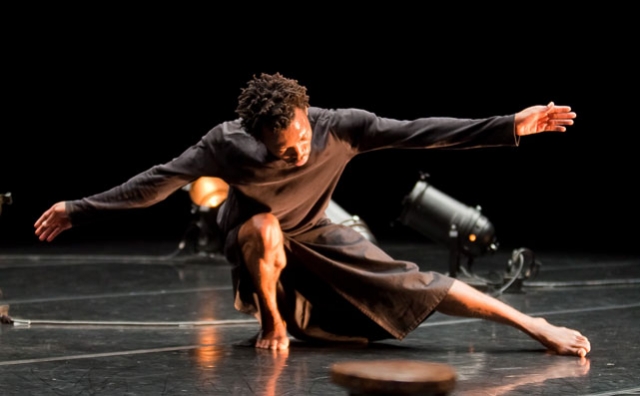 Faustin Linyekula in Le Cargo
Photo: Agathe Poupeney
Approximately 60 minutes with no intermission.
Faustin Linyekula is captivating as he examines his personal history amid the violent upheaval in his native Congo. Inspired by potent music and his own deep desires, Faustin moves and sings beautifully in the brutally honest, bare-bones Le Cargo.
This performance is part of Face 2 Face, a series of personal performances created and inspired by experiences of Africa.. View the entire lineup here.
"Faustin Linyekula reminds us that moving performance doesn't need pixels and live feeds—it can exist on the raw strength of the performer alone."

Aaron Scott, Portland Monthly Mag, September 15, 2012
Faustin Linyekula

Choreography
Learn More: