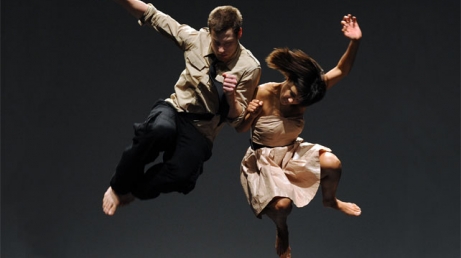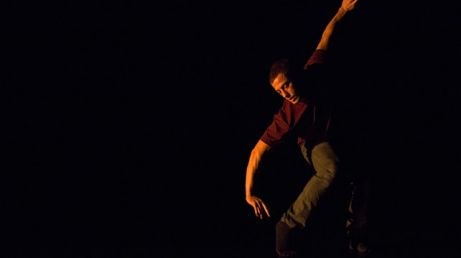 "[Hero & Heroine] Amber Funk Barton and Josh Martin run the entire gamut of human emotion. Barton's vocabulary demands decisive movement and intimate sensitivity that creates a sensuous choreographic framework."" John Jane, reviewvancouver.org, 2010
≈ 1 hour and 22 minutes · With intermission
World Premiere
NAC Co-production
Two of Vancouver's hottest young choreographic talents shine in an evening of high-energy dance conceived especially for the NAC.
In Josh Martin's dramatic solo, Leftovers, he pushes the body as a memory bank, fusing street dance, capoeira, and modern moves in an explosive exploration of muscle recall.
Amber Funk Barton creates a new solo, Surrender (an NAC co-production), designed to showcase her unique style of fiercely physical hybrid movement. Barton's dreamy duet, Hero & Heroine, balances precise physicality with sensitivity of touch as she and Martin experience curiosity, wonder, courage, and desire. This is visceral, dynamic dance and supremely urban-cool.