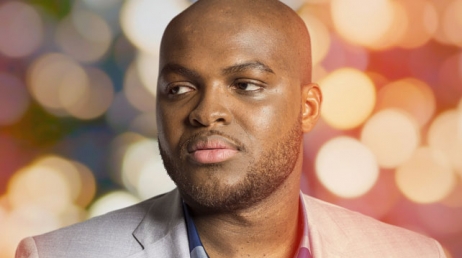 A multitalented artist, poet, passionate advocate for the quest for knowledge through literature and music, YAO is comparable to a modern-day troubadour.
Although his music is characterized by a sweet mix of Slam poetry, Jazz and Blues, his eclectic approach and escapades in various musical genre gives it a rich, unique and very pleasant sound.
His lyrical style is inspired by his texts—poems and short stories intended to be set to music and sung. The power of this musical approach, he explains, is that its origins in language give it a particular character marked by compelling imagery, fluid style and rhythmic variation.

Participant in the season 2 of the television show JAM on TFO and recipient of a "Galaxy Star Award" in 2013 for his song "Pensées-soleil" - overall french winner of the "Songs From The Heart " competition organized by "Folk Music Ontario" - Yao has thus asserted his presence in the Canadian music world, in conjunction with the upcoming release of his new album "Perles & Paraboles."