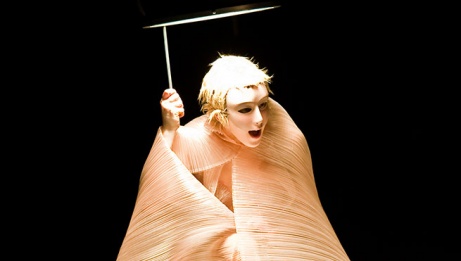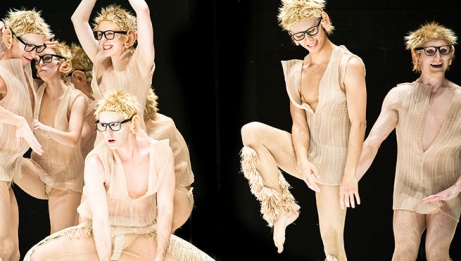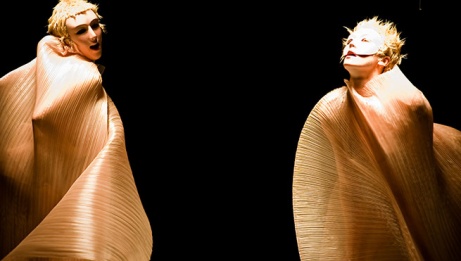 "Contemporary dance at its best, The Golden Mean (LIVE) was
funny, outrageous, rude, theatrical, and gorgeous to look at it."" Vancouver Sun, 2010
Creating intense, absorbing connections between audience and performer is nothing new for the legendary Canadian artist Marie Chouinard, so it's no surprise that her latest contemporary creation, The Golden Mean (LIVE), received critical acclaim following its world premiere at the Vancouver 2010 Cultural Olympiad. Born from her insatiable curiosity with the human body, Chouinard explores the ancient idea of the 'golden ratio' or 'divine proportion.' The result: an unforgettable journey to an otherworldly place. Complete with extended catwalk reaching into the audience coupled with live projections, Chouinard's hauntingly beautiful work promises to remain with the audience long after the curtain falls.
Note: partial nudity
---
Register for In the Style of Marie Chouinard Dance Masterclass on November 8, 2011