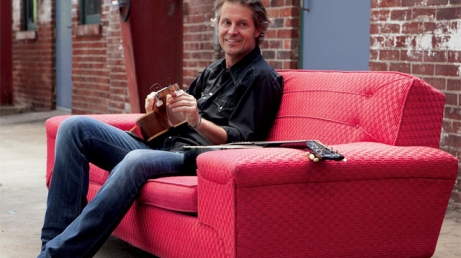 A fundraiser in support of the Ottawa Regional Cancer Foundation and the National Arts Centre Foundation.
Chaired by: Peter Charbonneau and Stephen Greenberg
This exclusive event, by invitation only, begins with cocktails at 6 p.m. on the elegant outdoor terrace of the National Arts Centre. It includes a sumptuous dinner served under the terrace tent, followed by an up close and unplugged performance by Canadian singer-songwriter and Blue Rodeo frontman, Jim Cuddy.
The Ottawa Regional Cancer Foundation will direct proceeds to the Maplesoft Centre, Canada's first Cancer Survivorship Centre. Through a series of programs and workshops cancer survivors and those closest to them have access to cancer care experts who empower them to take action for their own health and wellness. Proceeds will also assist the NAC in promoting artists and creating world-class programming for audiences of all ages. It will also support a wide range of artistic and educational programming that nurtures and develops the creativity of young people in the National Capital Region and across the country.
This is a private, by invitation only event. For information regarding tickets (starting at $1,250) or sponsorship opportunities, please contact:
Jennifer Brown
Senior Development Officer
613-947-7000 ext. 578
Jennifer.Brown@nac-cna.ca