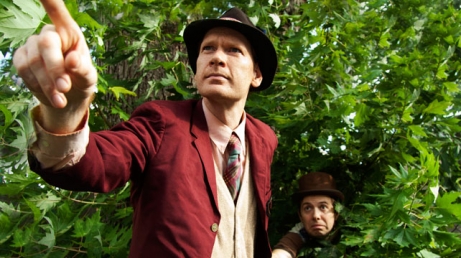 Family programming
Theatre
"…a delightful piece of theatre for young audiences that reminds us all just how exciting the theatrical voyage can be for any age."" Toronto Sun
A Roseneath Theatre Production (Toronto)
A hugely enjoyable comic adventure (with catchy songs and music) about two brothers who are lost and found. Wandering in the forest, Dib and Dob – always arguing in their unique Twinspeak – must overcome obstacles and
conquer their fears in order to find home. But imagination can turn the ordinary into the very, very scary! Broad comedy, sight gags, and gymnastics energize this fun-filled fable as the twins resolve their differences and rediscover
brotherly love. Guaranteed to keep your children laughing.
dib and dob and the journey home is part of Winterlude, the Capital's winter celebration.

This performance is made possible in part by a grant from the Ontario Arts Council's National and International Touring program.